CONFESSION OF A WITCH, WE HELPED DAGRIN SUCCEED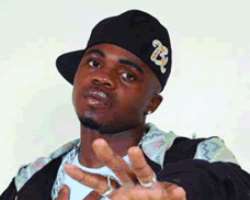 Late Da-grin
What do you get when a witch is on Youtube (a video sharing website where users can share, upload and watch videos)? She confesses about many things especially about late rapper, Dagrin. You also get mixed reactions in the form of 'authoritative' analysis, illogical explanations, denials etc.
Lately, twitter was awash with info from Nigerians about 'a witch' who claimed to be helping some Nigerians in climbing the ladder of success .
The 'witch' (Esther Falodun) mentioned many notable Nigerians from Obasanjo to Babaginda but what caught many people's attention was that Dagrin's name is on her list as well as Fathia's and Saidi Balogun in the video titled Asiri Nla.
Sources said the alleged 'witch' died immediately after her confession in which she claimed to belong to the same group as Fathia Balogun and that she helped Dagrin to attain fame and popularity. Falodun said she had to cut him 'short' when he did not honor his part of the deal.
Dagrin's name in her list of beneficiaries surprised quite some people, because the deceased rapper died within six months of his rise to stardom. It's indisputable that the late rapper became famous by featuring in YQ's album in 2009. He established himself as an artist of note with lyrical rhythms and many collabos . His second album was a classic hit and many predicted he would rule 2010, but just when the fame and money started rolling in, Dagrin, whose real name is Olaitan Olaonipekun died few days after a ghastly motor accident at a Lagos hospital.
Falodun's confession which is on CD is selling in Lagos and has resulted in a controversy about the authenticity of her confessions. Many believe her confessions were stage-managed.
Tunde, Dagrin's manager, said the woman lied. 'The whole thing was cooked-up . We don't have time for people like that. The young woman also alleged she helped Obasanjo and Babaginda. How old was she to have helped these people? Secondly, she confessed in a room privately. A confession is not done in a room, it is done publicly. They are looking for what to eat' he concluded.
Ope Banwo said the video and confession CD is 'riddled with inaccuracies, production and factual flaws' . 'To be honest with you, the whole thing is fake. I have watched the video and I'm sure the whole thing is fake. The video depicted a woman who had been beaten . A chicken was beside the woman and it didn't move for one hour. Does that look real to you…?