I'm concerned about making money - Ajasa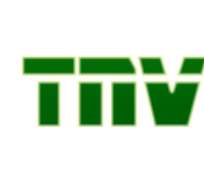 He is popularly known as Lord of Ajasa and few people know that he is christened Olusegun Osaniyi Gbadura. His childhood years were spent in Akure, where he had his primary and secondary education but he is from Ondo town. He was studying Land Survey at the Federal Polytechnic, Ado Ekiti, when he deviated into music. In this interview with Yejide Gbenga-Ogundare and Bunmi Obarotimi, he speaks on his life, fears and aspirations. Excerpts:
How has your sojourn into the music industry been?
I thank God for everything so far. Since I started music professionally in 2000 with the release of a single titled "Origbo", it has been gradual but I have been moving up. Financially, I am okay like I said in one of the tracks in my latest effort "Esa lobade," Though I can't say I'm very rich, I'm independent financially.
How much do you charge per show?
It depends on the type of show. I can go as low as N300,000 and I can go as high as N2.5 million. It all depends on the show. I have taken shows for N10,000 and N5,000. So, you should understand that I've paid my due so there is no amount I may charge now that will be too much.
How rich is Ajasa?
As far as I'm concerned, I'm rich. I can afford whatever I want at the time I want it, but this depends on what you mean by being rich. But by my definition, I'm rich.
Why the name Lord of Ajasa?
Ajasa is a Yoruba name that means flavour so, Lord of Ajasa means Lord of Flavour. I got that name at the Federal Polytechnic, Ado. I and some other guys had a group then and they used to call me Lord Oshy; Oshy as in Osaniyi. I was the lead vocalist of the group and whenever we were performing then and they wanted to thrill the crowd, they would just call me "Lord Oshy wa fajasa si" (Lord Oshy come and add flavour to it)that was how the name turned from Lord Oshy to Lord of Ajasa.
How has the city of Lagos impacted on you?
Lagos has really changed me. I grew up in Akure which is very peaceful, cool and nice compared to Lagos where you have to be smart and know what you are doing. Lagos has really strengthened me to move on with life even when I'm not with any member of my immediate family. I would not be wrong if I say Lagos has helped me become a man.
What inspires you?
God is my first source of inspiration; I also get inspiration from everything that goes on around me. For example, you can say something now and I will grab it if it makes sense and turn it into music.
Who is your promoter?
I don't have a promoter, I have my own record label which is Otipoju Records and it was through it that I released my latest album. I pay for my own studio sessions, I am responsible for the making of my own videos and I take care of everything that comes up which is what promoters do, so I don't see the need for a promoter.
How did the clique, Coded Tunes, come into existence?
To be sincere, the name Coded Tunes is ID Cabasa's idea, though Cabasa, 2phat and I have been friends long before the formation of Coded Tunes. I got to know 2phat back in Akure when he was still a student in a Unity secondary school in Ondo State. Though we were not that close; we were just on talking terms, but we became close through another friend, MC Spacko, here in Lagos. Spacko, then a D.J., was in the same group with 2phat. It was through Spacko that we met Cabasa who I knew then as a rare breed producer that will take me to where I planned to be. Though I have a single titled "Origbo" then which was the first rap done in Yoruba language, I immediately attached my musical career to Cabasa who though was unknown then, has become a phenomenon now.
What are your fears?
My fears? I can't really say. Truthfully, I have not thought about it but anyway, I think I fear being attacked by armed robbers (laugh) But seriously, I can't say I have any fears at the moment.
How are you coping with your female fans?
Right now, I'm after money, I'm not a kid anymore. If they show me love, I return it by appreciating them but primarily, I'm more concerned about making money.
What quality would you want in your woman?
She must be beautiful and she must be real, not those who pretend to be who they are not. She must also be able to take care of me. In fact, I have a woman in my life, her name is Funmilayo.
What is the name of your designer?
I don't have a particular designer, I go for anything that looks good on me with no preference for a certain designer.
What is your biggest disappointment?
We have many disappointments in life but I'm the kind that will never allow disappointment to get the better of me. For example, my latest album, I was expecting marketers to come to me with offers for the right to market it, but I'm the one now going to them and they keep giving me all sorts of excuses. I was hoping that being my second album, I'm supposed to get a very attractive offer for it, but none is coming. I am supposed to be disappointed but I did not allow this to affect me. Instead, I released the album and it has even surpassed my expectations. Now, the marketers are back asking for the right to market the album they once rejected. It is supposed to be a disappointment but it in fact, is my greatest achievement.
A word for your fans?
I want to tell my fans that they are key to my success and I will always be here for them. They are considered first in everything I do and they should keep faith in me as I will never let them down. Also, they should expect more from me.