The Broken Pitcher: Another block burster from Mount Zion Films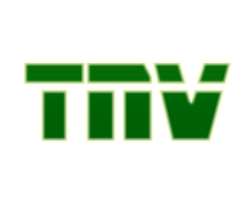 Location shot of the making of the film in Arlington, Texas, US
POPULAR gospel film company, The Mount Zion Film Ministry, has released another block burster entitled The Broken Pitcher. The movie is a joint-production of both The Mount Zion Film Productions, Nigeria, and The Northward Film Productions of RCCG Household of Faith, Arlington, Texas.
It was a result of a two-week church drama training course held for the church drama team by Evangelist Mike and Gloria Bamiloye of The Mount Zion Institute of Christian Drama in July 2007.
The Broken Pitcher was written by Evang. Mike Bamiloye, and the Executive Producer is Pastor Ebenezer Ropo-Tusin of the Household of Faith, Arlington, Texas. The film was partly shot in Nigeria and mainly shot in Arlington, Texas, USA. .
It has a universal message for everyone outside his/her country; for the Africans in diaspora, for the Christians who are Africans, Asians, British, etc who find themselves outside their countries.
The Broken Pitcher is the story of a Christian couple (Mike Bamiloye and Meg Anenih) who relocate to the USA, with the help of God and a strong vow to God to serve Him and fulfil all His purposes when they get to the foreign land. Their prayers are answered and as soon as they get to the foreign land, get carried away due to various challenges. They soon forget their promises and vows and things begin to happen to them which they never bargained for.
The husband get enticed and enslaved by a strange fellow and the wife gets enmeshed in strange relationship. Their daughter, too, gets captured by the strange wind of the land and their lives begin to go to veer towards disruption. The movie features Mike Bamiloye, Margaret Anenih, Wunmi Awotoye, Gloria Bamiloye, Gbenga Awotoye, Michael Cole and others.