Popular Actress, Sikiratu Sindodo, To Be Sponsored Abroad By Fashola's Wife For Liver Problem Treatment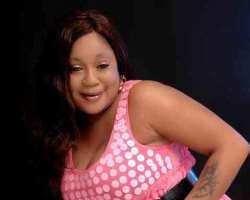 As if what her husband, Governor Babatunde Fashola, just did for Ifeanyi Dike isn't enough, Fashola's beautiful wife has also extended a helping hand to another ailing Nollywood celebrity.
A NFC's reliable source just informed us that the delectable wife of Lagos State Governor will be sending star actress, Sikiratu Sindodo, to an all expenses paid trip abroad for Liver Problem Treatment.
We hope that these blessings of good governance will also trickle down on ordinary Lagosians too.