Will Dakore Quit Acting?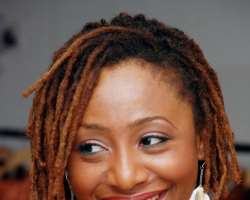 After what seemed like an endless wait, one of our favourite actresses, Dakore Egbuson finally got married to her long-time partner Olumide Akande son of Politician, Harry Akande on Sunday January 16, 2011.
It is believed, by those close to the couple, that part of the reasons the wedding was delayed was because the groom's family gave Dakore a condition: Quit acting or forget marrying Olumide.
Now that the lovebirds have settled for a lasting relationship, Sources say the beautiful actress had to consent to give up her acting career in other to secure the blessings of her in-laws.
Since the couple are yet to publicly announce it, questions are still being raised from different quarters – the effects of this decision on her career. Will Dakore actually quit a career that brought her fame and recognition? If she does, what will be her next line of move? Will she ever gain the same reputation in whatever line she follows as compared to Nollywood? Now that Nollywood is beginning to gain international recognition, is this the right time for her to quit?
Click the link below to go to ...