TWO KILLED, PETROL STATIONS, SHOPS RAZED AS JOS BOILS AGAIN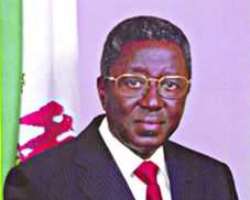 At least, two people have again been killed in Jos with two petrol stations, many houses and shops set ablaze yesterday morning following the stabbing of a student at the students' hostel of the University of Jos.
The student was stabbed on Friday evening by some unknown persons.
The mayhem, which engulfed Farin Gada area close to the permanent site of the University of  Jos, started as a protest  by students over the shooting of 14 of their colleagues by security men on Friday evening when trying to avert riot over the stabbing of one of them.
Thick smoke enveloped the sky at Farin Gada area as the two filling stations and other business premises, including a hotel were set ablaze as students were joined by hoodlums.
According to Sunday Sun sources, news filtered in that some of the students shot by the soldiers the previous day had passed on. Vice Chancellor of the university, however, said in a telephone interview that no information had got to him that any student died, but confirmed that 14 of them were in the Jos University Teaching Hospital and Birmingham University Teaching Hospital receiving treatment.
But Sunday Sun learnt that in the mayhem launched at residents and passersby, two persons were confirmed killed and their corpses were seen lying face down, while many others were wounded. As at the time of filing in this report, calm had been restored to the area by members of the Special Task Force and the Police, even though there was still tension. When contacted, the Commissioner for Information, Mr. Gregory Nyelong, described the shooting of the students as unfortunate, saying the state government was monitoring the situation and called on all law-abiding residents of Jos city to remain calm.
He said, 'In view of the security breach which occurred yesterday and today at the permanent site of the University of Jos and Farin Gada-Bauchi road axis on citizens by hoodlums and miscreants and hereby direct the special task force on security to fish out the perpetrators and bring them to justice.''
Meanwhile, Sunday Sun confirmed that 14 others were wounded while the university's Vice Chancellor, Professor Sunny Tyoden, disclosed that by Monday the university authority would decide whether to close the institution for now or allow the session to continue.