I leave Monalisa to God, my new wife is awesome– Dejo Richards .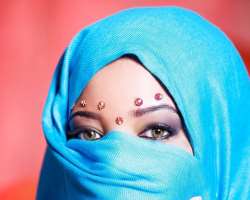 Remember the name, Segun Dejo-Richards? He is the former husband of Nollywood actress, Monalisa Chinda. Since the break-up, Monalisa has been hot on the screen. Her Glo endorsement is also still running. Dejo-Richards, on the other hand, has been out of public view. According to him, he has all these while been recording his soon-to-be aired television Africa-wide show. Last weekend, however, he stepped out in a grand style when he took his America-based lover to the altar. Shortly after tying the nuptial knot, he invited Hazeez Balogun into his Maryland home where he spoke about his turbulent life with Monalisa.
What do you think people will say, after leaving a marriage, you hopped into another?
People will be happy for me. I have suffered a lot of things. There are certain things you cannot afford to lose. The beautiful, new wife I got married to is very calm, caring and very God-fearing. I had no choice than to marry her. I cannot keep suffering and paying for what I did not do. I had to move on with life. I enjoyed every bit of our meeting and thank God that it led to marriage.
Don't you think it is too early to marry a new wife?
Early? It is almost two years now since Monalisa left. So, it's not as if it is too early or late. There are certain things in life you just don't want to miss. I initially had a four to five-year plan for me to find another wife and settle down once again. But this woman I met and married is awesome. She's gorgeous. She is all what I want in a woman. I can't afford to let her slip by. So, I had to grab her right away.
She is a Yoruba lady from a good background. She believes in the institution called marriage. She is a Christian not by mouth but by action. With the few months we have met, she knows me through and through. She knows the real me. When we met, the chemistry was just there.
Were you dating your new wife while you were with Monalisa Chinda?
No, she was staying in America and we met when she came to Nigeria. We were just friends and I discovered that she is a good woman. I met her when she came around in 2010. At the point we met, I had been separated with Monalisa for over a year. We got closer and she had the chance of knowing me more and it continued like that up to this present moment. God has been so merciful.
Would she not be disturbed by the fact that you had a divorce that was a public scandal?
She knew they were all lies. She knows that I am a nice person. Before we really became close, all we did was pray and fast together. We shared our faith together. We were best of friends, we did not know we were going to marry. She knows me more than myself. She knows I am a Godly man and during our conversation sessions, she would tell me she needed a Godly man and I would also say I needed a Godly woman. We prayed together, we went on fasting sessions together. She would pray for me and I would do so for her too. We kicked off the game with friendship. She knows everything about me and I know about her too. So, it was easy for her to see that I am not the type to be that violent as I have been painted.
There was a time she was praying for me to get a woman that was meant for me, I was praying the same prayer for her too. Then we looked at each other and said, why look elsewhere? What we are looking for in Sokoto is actually in out pockets. So we married.
You have a very beautiful daughter from your last marriage. Won't this development affect her psychologically?
Now that I am married, my wife is her mother. One of the beautiful things while we were dating is, any time my wife called from America, she always asked: "have you spoken to your daughter?" My new wife prays for my daughter. She would tell me about her new plans for her. She is so caring and very God-fearing. My daughter is doing very fine and I am happy. She likes her pretty much. So, my wife accepts me and my daughter as a whole. My daughter now has both a father and a mother. She now can grow in a proper home setting.
Who is she with now?
At the moment, she is with her mother
Any plans to have her back?
We are no longer quarelling. We are both adults. So, let's get to the bridge first. God will take charge
What have you been doing?
I have been doing a lot. I shoot TV commercials, documentaries and so on. I have recorded my TV programme in four countries. I have a fashion magazine that is doing pretty well. I also have a ready made TV programme that will hit the screens pretty soon. My events company is doing very fine, I have some good artists that I am promoting here in Nigeria. I also have a South African presenter and I am her West African manager. I have a lot of beautiful partnership deals. I have been working hard and it pays. I know God would not leave me.
As I speak, I have international talent I am managing, packaging and promoting; I do consulting and public relations.
How did you grow up?
I come from a family of five. I am the only one here in Nigeria. My siblings are in the UK doing fine; my mum is in the UK too. I had my primary and secondary education in Lagos. My mum is from Lagos and my dad from Ibadan. We have a very strong family heritage. I have been independent for 13 years. I do networking and a lot of other businesses. I have a lot of media partners. I have done a lot of things.
There was a time you had a problem with Kelvin Luciano Gabriel. Are you guys friends now?
I have not seen him for a while, I don't have enemies. I don't hold any grudge against anybody. I am blessed.
So, did you beat Monalisa as alleged?
I don't dwell in the past. I have passed that stage now. I really do not want to answer that question because I want that phase in my life to go by. If she says I beat her, and I did beat her as she said, then I leave her to God. I thank God that I am married now, my wife can tell about the man I am.
I read about all the scandals before I married him –Wife
Mimi, the wife of Dejo Richards is a shy and humble woman. She likes to stay indoors and avoids public life. But can she escape the limelight when is married to Dejo Richards. Maybe she can. HAZEEZ BALOGUN met the pretty new wife who was resolute in not granting an interview but she said a few words about her husband.
She described him as a humble man who is every woman's dream. She said that the first time she met Richard, she did not know about the marriage controversy swirling around him. But when she got to know, she had to go online to read all the articles about the failed marriage with Monalisa Chinda. After her research, Mimi added, she found out that Dejo is not the person painted in the papers. 'I married him because he is God-fearing,' she declared.
Click the link below to go to ...
Monalisa's Ex Husband Dejo Remarries