I am thinking about venturing into politics — Stephanie Okereke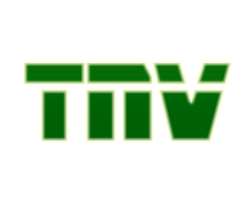 With an ambition to become an actress right from when she was a child, Stephanie Okereke joined Nollywood as a fresher out from secondary school while still awaiting her certificate. Today, she has graduated from an actress to a film director. In this chat with AHAOMA KANU, Stephanie opens up on her charitable projects, movies and political ambitions.
YOU have been exhibiting a passion for helping victims of the Vesicovaginal Fistula (VVF) scourge, what inspired you into doing this?
I came into this first because I am a woman and it happens to a lot of young girls. I have been doing this since I knew about the condition while I was in the university. I just felt that I should talk about it and that is why I am still talking about it.
Did you have any experience that is related to the issue?
No, I don't; I have just been doing this since I was an undergraduate. I started researching about the issue since the time I heard about it. I remember a friend of mine that came from the North and was telling us stories about VVF victims and I started doing the research on that. I don't have any personal experience but I have seen the victims; I met some of them in Sokoto when I visited there and I have actually been to Sierra Leone and saw some victims there. I have actually spoken to a couple of them and it is a very horrible scourge.
How many of the victims have you been able to assist through your charity?
My NGO is just starting up and we are just making initial ground work plans towards our final setting up. I visited Maryam Abacha Hospital in Sokoto State and I am hoping to work in conjunction with the people who are managing the hospital over there so we are trying to work out modalities through which we are going to raise the awareness of the disease right now; that is what we are doing now. We will also be involved in providing funds for the surgery and rehabilitating of the victims.
The norm it seems right now is for Nollywood personalities to start up NGO's, what will stand yours out from the lot?
I think I have passed through an experience. You can remember when I had an accident I was on crutches and an international organization invited me to come to Sierra Leone to give a talk on VVF and I did; it did not even get to the papers in Nigeria as at the time I did it in 2006. I don't know about the norm; I was selected to become an ambassador of the Nigeria Red Cross and it is not a norm that I am doing what I am doing. I am not doing this for people to take notice of me but because it is something I have a deep passion for and love to do. Right now, I am going to be in Liberia for the Anti-Rape Campaign for the United Nations (UN) and the Liberian Government; I am going to be there so it's not something that I want to do to make news.
You seem to love doing charity works then?
Yes it is good to be involved in goodwill works; I love doing it because I want to give back to the society and I want to put a smile on the faces of people in any little way I can by using my personality by being there for them, by talking to them or trying to raise funds for them in through various ways, yeah I love doing it.
VVF is predominantly rampant in the northern part of the country where there has been some measures of hostilities with a religious colouring, are you not at in any way scared of the unpredictable nature of that area?
Why will I be sacred of people in the North? They are also people who are mostly involved in the work I am doing; they are the people that are trying to prevent the VVF. It is not only in the North; there are cases of VVF in the South. Again, VVF is not only in Nigeria; the scourge is prevalent in ten countries in Africa so we have a lot of work to do than getting scared. It is something that they (Northerners) want to stop and they are really determined to do so because they all know that this is a condition that is not very pleasant so are working towards checking its occurrences. They are working hard to make sure this is prevented and that the girl-child education is encouraged which is the main strategy to get the young girls educated.
Now you came into the industry while still in secondary school, did you ever envisage get this far?
Well, I wasn't thinking of going to the heights, I concentrated on doing what I loved doing very well; I love acting, I loved being in show business and at that time, I was doing the things that I loved. So if it comes to you becoming a star, you will become who you are today. It happens. I always wanted to be an actor.
What virtue will you point to as the special feature that stood you out?
I really can't point at anything, maybe I discovered early that I had the talent and I was at the right place at the right time and I was very determined and focussed about how I wanted my career to be like and how I wanted people to perceive me. I think I put all that into consideration.
Can you give a little brief about your childhood, the films you were watching as a kid that got you inspired?
We know we watched a couple of movies as kids and I remember that; I saw a lot of Indian, Chinese and American films, I watched them a lot. Again, I was the president of the Debating Club while I was in secondary school. I wrote dramas and organized plays. They knew me in school as an arts person, I went for dances and all that so people knew that I was inclined to tilt to the direction I followed; it was natural for me. A lot of people who knew me as a little child will not be surprised that I ended up becoming an actress. I remember when I finished my secondary school in 1997 and starred in my first Nollywood movie while still awaiting my results that same year. When I came back to pick up my results all my teachers were screaming that they saw me in that movie including some of the teachers that were against my being an actress. They were like we knew you were going to become an actress and congratulated me. That's how you know what you want to be and if you don't drop on the wayside because some people that started along with me now went to do other things. I remained focussed and will say that helped me a great deal.
And talking about the people that were against your becoming an actress, who were they? Did your folks support or oppose your decision?
My parents are quite enlightened people and as far as my father didn't feel quite comfortable with the idea initially, he later came around to it and maybe because of the fact that I let them know that I was going to do it and will not fail them. I assured them that at the end of the day they were going to be very proud of me and to an extent, I kept my part of the bargain and everybody is happy. My other family members were very supportive and today, mothers are encouraging their daughters to become actresses.
Did you think about becoming a singer?
I actually was a choir mistress way back then and will say that I started by singing and did stuff on stage. I have really been there but to me it was about showbiz. Don't be so shocked that the music thing might pop out one day somehow.
So are we likely to see you dropping an album just like some of your colleagues did?
It looks like everybody has been asking me that question, 'Stephanie, are we likely to see you? Are you going to do something?' Don't worry, when I get to do that I will let you know; I will call for a press conference and announce that but right now I feel I can sing.
I know Nollywood wasn't really born during your childhood days; at what point did you get really infected with the Nollywood syndrome?
We all got hooked through Living in Bondage which was in 1993. Everybody got hooked and I as well was intrigued. Then in school some TV stations were doing some short school drama and we were appealing our principal to sign our school on to the station so that we can have some presentation there. So I will say since Living in Bondage, we got hooked to Nollywood.
You have just elevated yourself from an actress to a director. What is the difference between Stephanie the actress and Stephanie the Director?
Well I think they are pretty much the same thing, it's just that the as the director I have to go through enough directing experience to be able to say this is how Stephanie the director is..
Do you push your cast too much?
Yeah I do; I try to be as thorough because for you to be a director you have to be very tough because you are thinking for almost everybody. I have to make sure things work out the way you want it; that your artistes get it right, the wardrobe, the costume, your cameraman and everybody is fine. Actually it was a very humbling experience for me when I directed my first movie because now I understand what the directors go through. As a director you are thinking about the next act, the next day, the next shot and even when the shooting is done with you have the editing jobs to worry about. I think that was very firm. The people I shot with were like, she's a girl and they did what they do their tasks to respect you because they see that you know what you are doing. I had some little logistics problems then but the way I was able to handle it without showing panic quite impressed them. As a director, you are a leader and everybody is looking up to you. My
Approach to life when something happens is to fix the problem and not to start dwelling on how it happened and who to blame but I look at that later on we must have fixed the problem to make sure that it doesn't happen again. But you need to fix the problem first so that you can move on and that helped me a lot.
You took a course in the New York Film Academy, what impact has that really had on your career as movie director?
Yeah that made a huge impact because the knowledge gave me enough push to come out with quality directing. I did the Acting course and also a Directing course so when I got to school, I was given the camera to do practical. When I finished doing my little movies I asked myself how I can call myself a director without anything to show for it. So I wrote a script and that was how I pulled all the knowledge I had into that movie.
Talking about your movie Through the Glass when will it be released?
Yeah, it is going to come out definitely this year hopefully; it's just that there has been a lot of re-shuffling in the industry lately; the distribution network is being organized so these activities are causing the delay. I know that people have been holding on but it will be out this year because it has to come out.
What height would you want Nollywood to attain judging from your experience internationally?
It is just for us to take this work more professional or for people to understand that this is a profession because over there they take every single detail so seriously and they go to school to learn every particular thing they are doing because they look at it as their profession. You see by the time we take it more seriously and more thoroughly in any little detail of things we do. If we start doing that people will start taking us seriously that we know what we are doing. So I want us to improve in all areas of film production. That is where I am hoping we will all improve on. We have done marvellously well in many of the works I have done; it is even my Nollywood background that helped me when I went to Hollywood. The style and the way I was able to integrate into their film industry goes back to my Nollywood origin and they were marvelled at me over there.
How does it feel being the L'Marg Ambassador in Nigeria?
I feel good and I just hope that a lot of people will use the products and see how wonderful it is.
How were you chosen by the U.S based cosmetic company to become their representative in Africa?
I don't know; they said that I possessed the qualities to represent the products and they approached me.
How did you feel the day they approached you for this deal?
Well I was surprised and felt good.
There have been so many speculations about what the deal is worth, how much is the actual amount on the deal?
I am not going to disclose anything so keep guessing. I woke up one morning and saw the figures in the papers and really had a good laugh. If you want to know how much the deal is worth then you wait till I come back from the US maybe then I will disclose everything.
On a personal level what will you like not to be caught doing?
Stealing.
What do you feel is your most valuable physical asset?
Whaoo! I think I leave people to think about it and decide for themselves; some say they like teeth and some my smile.
What is it you like most about yourself?
I love everybody about myself even my little tiny accident scars that I have. I love everything about me.
What influences your dress sense?
The occasion does and where I am going.
What is your favourite colour?
I don't know; I love white and back.
What imprint will you like to leave on the sands of time?
I don't just want to leave a legacy, I want to be there and make sure that I impact in the lives of people in any which way I can to make their lives better. So that is hwy I am throwing myself into what I am doing now and really trying to make a difference.
Do you ever think about working in government?
You never can tell, I might become a minister or even become the president of this country one day.
Are you thinking about venturing into politics?
We are all politicians and do politics; there is politics in the churches, in school and everywhere. We are all political animals so don't be surprised if you hear that I have joined politics because I do have political ambitions