GUATEMALA MATCH: NFF DISMISSES SKEPTICISM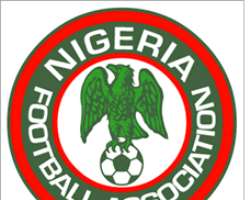 Nigeria Football Federation (NFF) yesterday strongly condemned a report in a section of the media on Wednesday suggesting that there is uncertainty over the planned Nigeria-Guatemala international friendly billed for the United States of America (USA) on February 9, 2011.
NFF's Acting General Secretary, Barrister Musa Amadu, said that the purveyors of the cynicism of the ability of the NFF to arrange international friendly and invitational tournaments for the national teams should stop their campaign of calumny forthwith.
'It is sad that a section of the media is hell-bent on constantly engineering negative reports that are capable of jeopardizing the efforts of the NFF to organize matches for our national teams. I wish to state here that should the international friendly match between Nigeria and Guatemala fail to take place on February 9, the whole nation should hold responsible a section of the media that has been vigorously involved in the campaign, as well as those characters who are going about with frivolous law suits.
'The way international friendly matches work in the modern day, we do not have to sign a contract with the Guatemala Football Federation to play Guatemala. All it needs is a match agent, otherwise known as the organizer, who is the go-between for both countries. The organizer will have an investor. In the case of the planned match between Nigeria and Guatemala, the match agent is Mr. Babatunde Epoyun, a Nigerian based in the USA, and the investor is the Africa Soccer Investment Group.
'We have done much paperwork, and we have a letter dated January 5, 2011, signed by the Sports Director of the Guatemala Football Federation, Mr. Sergio Torrado, accepting to play this match in Miami on February 9, 2011. The investor is ready and the two teams are ready.
'However, I must say with every sense of responsibility that a section of the media appears bent on making things very difficult for the NFF. The story that Guatemala does not know about the match has come at a time that our team has secured date to appear at the USA Embassy for issuance of visa.
It has also come just after we issued a letter of comfort to the organizer and the investor when they developed cold feet following reports from Nigeria that top officials of the NFF would appear in court on February 3, and that Nigeria could be banned from international football.