I'll never reunite with Faze and Tuface –Blackface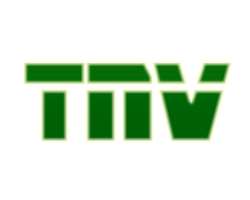 Many believe that Blackface (real name, Ahmedu Augustine) remains the only member of the defunct musical group, Plantashun Boyz, who is not making waves as a solo artiste. In this interview with 'NONYE IWUAGWU, he explains the situation, his plans for the near future and his relationship with the two other former members of the defunct group, Faze and Tuface.
You recently changed your name from Blackface to Blackface Naija. Why?
Oh yes. I had to change my name because I wanted to be identified as a true born Nigerian. I am a proud Nigerian. Again, I found that a lot of people outside this country answer Blackface. There is Blackface in Ghana, in Senegal and even in America. So, I decided to add Naija to my name to distinguish me from other Blackfaces across the world.
Where did the name 'Blackface' come from?
It all started when I was in secondary school. My name is Augustine like you know. There is this schoolmate of mine, each time he wants to call me he would say 'Augustine the black face'. From there, people started calling me Blackface. I used the name when I was with Plantashun Boys before I decided to add Naija to my name now that I have gone solo.
Why did you decide to become a musician?
Music is a tool for me. I don't have anything else to use. I cannot carry guns to the streets to fight for my rights. I cannot commit treason. It is just my Biro and my pad that I have.
I know that people are saying that I have not made it like my other colleagues and that people are not seeing me like the others. But you cannot see me that much. I have my values and I don't want you to be seeing me all the time. The more you see me, the less music I do. The more I stay away, the more music I do.
But it is all good. Every artiste has a way that he or she wants to follow and I have mine. I am going to follow my principles.
Despite all the criticisms like, 'I saw Blackface, he was not driving Hummer jeep.' I am still alive and I am doing well. But I have decided to do my things on my own.
How are you doing things on your own?
We came up with Loudhouse Entertainment. I met my niggers on the streets and they are called the Trybunals. Together we formed a big team. They are too good. I couldn't just leave them behind. They have to be in the spotlight as well because they have got what it takes to be in the spotlight.
I cant see somebody that is good and leave him to waste. People criticise me for that but I don't have any problem with that. I know in this life you must be criticised.
Do you still sing against government?
I am just getting ready to start the main fight. I sing against corruption. I fight against indiscipline. I sing against the ills of the society and anything that is negative for my people. I can't just sit back and watch my people go through different kind of things.
I know we have different artistes in Nigeria and some sing about love. Some sing about money and all that.
Music is your tool. You have to use it to send the proper message. If you don't use it to spread the message, what would you be spreading? Virus that would affect the people? Music that would change the lives of Nigerians positively? Which one do you want to do?
As for me, I want to affect the lives of Nigerians positively.
Your latest album is titled 'Me, Music and I'; how come you chose that title?
Basically, this is me. This is what I do. I do rap music, I do dancehall music, and I do R and B. The album is basically about me, my kind of music and how I want people to hear me.
Is this album different from all your other albums?
Yes. It is really different. The music is different and the sound is different. The sound is clearer than all the sounds I have ever done. I had a lot of hands on the deck. Once you listen to the music, you would know what I am talking about.
But your other albums have not really been successful in terms of marketing. Do you think this one will make a difference?
Of course. This is the beginning. All the while, I was just getting started in my profession. This is the jump-off now.
What kind of relationship do you have with Tuface and Faze now?
Tuface is my brother; we are from the same place. We are still colleagues and we are friends. Faze is my colleague. We used to work together. He is still my friend. He is doing his thing and I am doing my thing.
We don't have any problems at all. Everybody has got to do what he has to do.
Do you regret going solo?
Why should I regret it? I only regret that I didn't do it a long time ago. I guess it is the way God wanted things to work out anyway. I am cool that I am on my own now.
After Plantation Boys, you have been so quite; what has really been happening to you?
When people say my career has been quite, I always wonder what they mean.
It may have to do with the reason that my music is different from what others sing. My music is not on the same level with theirs.
A lot of people thought that after Plantashun Boys broke up, I would be singing the way I was singing with them. But when they saw me with this kind of music, they couldn't believe it. They were wondering if this was Blackface. They didn't know that the only thing that is constant is change. I can't stay the way I used to. I need to move on.
We learnt you had a problem with your former marketer because he was not selling your CDs; how do you intend to go about selling this new album?
Thank God, this album is not in the same hands with the former marketer. We have learnt our lessons. For every artiste that is starting, it is not always easy.
Some marketers are really wicked. They sell your works and they don't pay you. I am not among the artistes that say make sure marketers pay them outright before they give them their CDs to market. I prefer if you sell, you pay me my money.
But we have learnt. We have Loudhouse Entertainment. We are in charge. We decide when they print CDs. It is not like those times that we didn't know we could have those rights.
A lot of artistes go to Alaba (Lagos) and pay marketers to put their music in a compilation CD. If that compilation sells a million copies, do you know how much that is? Why should an artiste pay money to have his music in a compilation? But it happens.
We now know our rights and we are not going to make the kind of mistakes that we have made before.
This is the complete opposite of what you were doing with the Plantashun Boys; don't you think this would affect the marketability of your music?
Blackface was a learning era. This era of Blackface Naija is going to be very different from the former era. Nigerians didn't understand what I was saying in the first place. It took them some years before it dawned on them. But things are going to change.
Are you really a reggae artiste or a Rasta or do you just love wearing dreadlocks?
Basically, I am a conscious Rasta. I am a Rasta. The religion is not so much in Nigeria. It is a religion that fights against ills. I have joined the religion. I need to do something for my people.
I am a dancehall singer. I have my styles though. Sometimes, I do R and B. I do rap music. But do not confuse me with any other brethren. I am a Rasta. This is me, my music and I. I am a bona fide Rasta.
Why didn't you feature any of your former colleagues in your album?
My friend, Tuface, is always on tour. If he is not in Senegal today, he is in Jamaica tomorrow. Faze is always on tour as well.
I didn't want to distort their programmes and my programmes as well. I worked with them for close to five years before we went solo. Everybody is doing their own thing. I wanted to do my thing, let them see me do my thing. I didn't want anything to hold me back.
If I were writing a song that I would need to feature Tuface, I would have to start thinking of the sounds that he would use. I would start thinking of how to do this and that, when I don't even know whether he would come to the studio. This album might have taken a longer time and I didn't want that. I wanted to get on with what I am doing and finish with it and get it out to the public.
In your sober moments, don't you envy the success of your former colleagues?
What height? The one I don't even know yet? If you talk about height, it would be as if they have won Grammies or something like that. They have not won any. They are just starting.
But they are more popular than you are.
They are more popular at the events they attend. It is just that those who organise the events prefer their kind of music to mine. My music talks about the ills in the society. A senator may be at the event listening to me, and he would not like what I sing.
Since such music has brought them into prominence, why don't you join them?
I can't. People love what I do. My music is for the people. Music is not for money making. It is for people to get a picture of what life is all about and what a Nigerian should be like. I am not going to run after politicians like some musicians do. Never! I am my own boss. I just can't start doing flimsy music. My music is not something you sing today and tomorrow you forget about it.
You claimed you wrote the African Queen track that won Tuface awards.
Yes. I don't regret writing that song. I wrote many songs when we were together as Plantashun Boys. If I should regret writing that song, that means I should regret writing all the other songs we wrote when we were together. I write songs. I have that talent. I have written songs for so many people.
How did Plantashun Boys come about?
I started doing music professionally with my friend Tuface and together we formed Plantashun Boys. Faze later joined us and we came out with the album, Body and Soul.
How did you meet Tuface?
We are from the same town. We lived on the same street in Otukpo, Benue State. We attended the same primary and secondary school. I then went to the Institute of Management and Technonlogy, Enugu. Tuface later came in and met me there. He told me he wanted to do music but he was having some kind of problems putting everything together. I told him I wanted to do music as well, so I suggested that we should form a band. That was how Plantashun Boys started before Faze came on board.
How did you meet Faze?
Faze was our friend. I took him to the first dance competition organised by Murphys in Lagos. I registered and paid for him. I saw he had the talent. At the end of the competition, Faze won. I don't regret doing that. It is all good.
Do you think that the Plantashun Boys will ever come back together again?
The last album Plantashun Boys had was Plan B. But as for me, I will never go back to the studios for Plantashun Boys again. I have moved on.
You sing about the ills of the society, are you saying you are a saint and you do no ill?
What do I do? Do I embezzle the peoples' money that is meant for light? Do I steal money that should have been used for good roads and hospitals?
But taking marijuana is one of the ills of the society…
Who said so? They don't want you to take marijuana because when you take it, you say the truth. We want to say the truth, so we want marijuana. If they take it, they will do the right thing. That is why they will continue to be malicious and envious.
What do you hope to achieve in the nearest future?
I just want people to know that Blackface Naija came and was on this planet and he left some vibes for them to get some education.
Tell us a bit about Blackface…
My name is Ahmedu Augustine. I was born into the family of Ahmedu Ocholi. I attended Mount Saint Gabriel's Secondary School, Markurdi, Benue State. That was where I got involved in music. I joined dance groups and the school choir.
I also attended the Institute of Management and Technology, Enugu, where I got a diploma in Business Administration. I am married to a Yoruba girl and we have two kids.