TURNING POINT'S PUBLICIST REPLIES GENEVIEVE NNAJI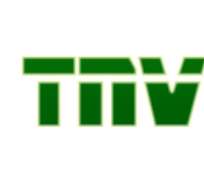 Sequel to a publication of one of the celebrity journals in town about Genevieve Nnaji, the screen goddess and a particular production company in Hollywood headed by Leila Djansi, who was reported to have served the mother of one, Genevieve, a Severance Notice over an alleged ego-massaging towards the committee of the international reputed production outfit.
Publicist of the project, Esther Lafontant replied via the internet to the false allegation and the assault on the executive producer of Turning Point Films and production, Leila and the committee. Excerpts
Q. Did you ever hire Genevieve Nnaji for a role in your upcoming film Tulips?
We did, upon a recommendation from the original star of the film the adorable Chioma Chukwuka.
Q. Under what process?
Genevieve was sent an official offer, she responded and asked us to work with her Manager, Debra. The executive producer Leila Djansi negotiated all the necessary clauses in the offer with Debra and they officially responded thus making the offer firm and pending a signed contract after Ms. Nnaji submits the tax information forms sent out to her and also had creative discussions with the director; discussions that needed to be addressed in the Talent Agreement.(Contract)
Q. It sounds like things were moving smoothly. What went wrong?
The director, Ms. Djansi could not get in touch with Ms. Nnaji for the said creative discussions on the script. Now these were needed because Tulips is under bond from a completion bond house and we, the producers were under strict obligations to present our distributors and bond company reports on cast, crew, permits etc. Mind you, this is an American production company, an American distributor and an American bond company. Africa is not a familiar territory for them because they do not have any co-production treaties with East and West Africa, excluding Senegal.
We also asked for Ms. Nnaji's demo reel but Debra gave us a list of movies and told us to go to a website called videoonline Nigeria and watch Nnaji's films there. That was wrong, but Ms. Djansi bought a lot of Genevieve's movies herself and even cut a demo reel which she sent to the bond company. In fact, Thelma Nwosu, another cast member was the one who got in touch with Genevieve to get her measurements for the costume department.
Genevieve claimed she had launched a clothing line and was too busy to email her measurements.
Everyone in the production office tried to reach Ms. Nnaji but she failed to return calls or messages left on her phone. The director then sent a brief email for them to get in touch with her to negotiate creative terms of the contract, Miss Debra gave a flimsy excuse of her two phone lines being out of order for about two weeks and the Director decided to take another creative step by booking another actress.
Q. She never tried to make friends with Ms. Nnaji or stalk her with calls?
Oh come on… friends over the phone? There is an eight hour time difference between California and Nigeria, Ms. Djansi is too busy, infact, she has hundreds of friends all over the world, her office and house is overflowing with assistants.
The only numbers Ms. Djansi dials herself are her personal calls. She gave Genevieve preferential treatment by talking to her herself, I guess thats what got into Genevieve's head.
We all love each other and respect each other through tulips, in fact, Ms. Djansi and Thelma Nsowu have become more than sisters. Even the bible tells us to be kind and loving to each other. Why? Is she too big to be friends with anyone? She will be lucky to be friends with Ms. Djansi.
Anyways, a director and an actress must establish a certain rapport to work together, Ms. Djansi is a super friendly person and is always looking to make a joke or try to make things light and easy.
She has never been uptight with anyone, if Genevieve mistakes Ms. Djansi's free spirit as an attempt to become best friends…well, she read wrong. She could not have anyways; she only spoke to the woman twice…briefly. Most of the long discussions were with Debra, her manager.
About Van Vicker.
That's the painful part for us all. We love Van. Debra needed the additional cast information for Ms. Nnaji, she was told Van was in the cast and she is reported to have said Van Vicker was bad actor, and asked Ms. Djansi to watch a movie he made with Geneveive and how Genevieve said he was cool but a stiff actor.
Please, if Ms. Djansi thinks Van Vicker is a bad actor, she will not have him as part of the cast. She never told Ms. Nnaji or Debra that the script was being expanded for Van. That is a very bad lie.
Any other notions you want to dispel?
Yes. Debra and Ms. Nnaji jointly altered a mass email Ms. Djansi sent to all the cast and worded it her own way to make Leila look bad. There was never any time that Ms. Djansi said "unlike other African actors, you are natural" that's a very bad press move on Nnaji's side.
Why then is Ms. Djansi working with other African actors if she thinks they are not natural? Knowing her well, if she thought so, she'd have brought all the actors from America. In fact, Ms. Djansi told Genevieve that she finds her to be a very emotionally withdrawn actress and requested to know the problems she has with her scripts and directors that makes her so distant, or if she wore contacts, as they make your eyes cold on camera.
But then she also added that she was probably bored with the scripts she gets as her older works were more appealing than the recent ones.
Now Ms. Nnaji claiming she is so professional should have politely told us to go kick rocks if she felt that the production was not "up to her standards". Even if we was called 22 times, which we did not, what stops a polite lady, from sending a text message to say I am backing out of the deal? Genevieve is an angry girl.
She was hoping that because Ms. Djansi is a Ghanaian, she will treat her like a goddess like she is treated in Nigeria. Well, none of the producers of this movie have the time to hero worship anyone.
We give the same amount of respect to every one. Stars or extras and above the line crew or below the line crew. Same respect. Our producer, Akofa Asiedu is a living legend, we treat her normally.
They said though that there was no contract?
An offer is a tentative contract, which is why we put her on our website and submitted her information to SAG. The offer was a contract enough for the period. Ms. Nnaji does not understand how the American film industry works; she has made some ignorant statements. Even if Sony Pictures comes to hire her, this is the same process she will follow. There is a laid down process in film making.
What about the demands she made?
Well, she wanted to bring her assistant, but the production office was divided over that, partly because her assistant was also very rude to us upon the initial contact with Ms. Nnaji. But we resolved it and everything was fine. She really did not make any crazy demands.
She was iffy about the Ghanaian crew and requested that make-up be brought from the US but Ms. Djansi told her she is also a make-up person, so if she, Genevieve was not comfortable with the Ghana make-up artiste, she (Leila) will do her make-up. Mind you, Robin Givens never requested a make-up team.
Did Ms. Djansi insult Genevieve?
A big NO. Leila spoke to only Debra for a long time, how could Nnaji be insulted? When she got kicked off the project, she sent a letter, via Debra vehemently calling Ms. Djansi an impostor of Hollywood and someone trying to break into Hollywood. That's crazy, Ms. Djansi is quite well known in the American film industry, a simple Google search will show you that.
Ms. Djansi got very upset, when Debra sent a very nasty email to her after we terminated their offer. Debra was defending the fact that we never requested a demo reel and even if we did, she had directed us to a website to watch Genevieve's movies. Ms. Djansi told her that there was no way she (Leila) will allow her executive team which comprises of very powerful studio bosses watch our obviously low quality Ghana and Nigerian movies.
The truth is Genevieve has not been in any of the better Nollywood films, in terms of quality. Like Tade Ogidans' or some of their very nice soap operas. She hasn't.
What about this issue of owning 40% of Nollywood?
We will be launching a venture capital initiative in the later part of 2009, if God wills it. Leila and Akofa have set up a fund to finance and distribute African movies to the world.
That is wonderful
It is, thank you.
So what you are saying is that everything was going fine until communication with Genevieve became a problem?
Yes. Genevieve knows she has missed a great opportunity to meet some great stars and be on Oprah Winfrey show upon release of the film and become a member of SAG.
Oh wow, Oprah?
Yes… this movie is about women liberation from violence, it is being supported by very wonderful organizations and womens groups. Genevieve knew about all these, she goofed and got kicked off now she is burning.
She said she was not paid the $110,000?
Her payment was contingent upon her appearing in the movie as Tulips and upon other term of the contract. Her offer was not a pay or play. next question…(laughs)
Has another actress been found?
Oh yes, Ini Edo. and we love her. she is very sweet and is starving right now because she has to get into shape for the movie. we had to push the dates back because of all this trouble.
Any other comments?
No other comments except we all need to go on the UNIFEM website and join Nicole Kidman as we vote towards a world of NO violence against women!
Thank you, I will do so.
Joy Della Ocloo with additional report by Alonge Michael