Uduaghan Fires 100 Aides, Commissioners to follow soon.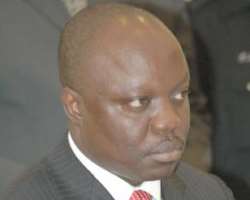 Emmanuel Uduaghan
The Delta State governor, Emmanuel Uduaghan, on Monday sacked 100 aides. Those affected in what the state government explained as part of efforts to strengthen governance were the governor's senior special assistants, special assistants, political assistants and political aides.
A statement from Beatrice Omeni, the secretary to the state government, said that the governor had also dissolved all youth and women development committees in the state. The News Agency of Nigeria reports that the sacks and dissolutions were with immediate effect.
The statement directed all the affected persons to return all government property, including vehicles, in their possession within one week. The statement further directed the aides to return the vehicles to the Government House in Asaba, and obtain a written clearance. According to the statement, the return of the property was a condition for the payment of any benefit due to the affected officers.
"The governor has expressed his appreciation to all the affected officers for their services to the state and wishes them the best in their future endeavours," the statement added.
Hundred sacked
 
Meanwhile, a top government official in the state told NAN that the sack might affect members of the state executive council before the end of the month. According to the source, the shake-up is sequel to the January 6 governorship re-run election in the state in which some persons believed to be loyal to Mr. Uduaghan worked for the opposition.