COMMUNITY LEADER TASKS ENUGU NORTH ON VOTERS REGISTRATION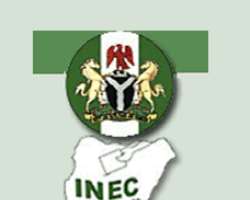 President of Ugbaike General Assembly, Raphael Odo, has decried the non-availability of Direct Data Capture (DDC) machines for registering voters in some parts of Enugu North Senatorial zone.
He expressed the concern even as he urged people of the senatorial zone to come out en masse to register for the forthcoming general elections, saying that only a voter's card would give them the right to express their franchise.
Speaking to Sunday Sun in Lagos during an enlightenment campaign, the community leader particularly called on people of Ugbaike not to toy with the ongoing voters' registration exercise as it would have far-reaching implication on their future.
He called on the Independent National Electoral Commission (INEC) to ensure that enough DDC machines are provided for the people of Nsukka Senatorial zone.
The business tycoon said that out of 280 polling units in Nsukka local government for instance, only 170 DDC machines were provided to register the prospective voters. 'INEC should intensify efforts to provide enough DDC machines because many Nigerians are enthusiastic to participate in the forthcoming general election.
'People of Ugbaike should not sit on the fence. They should come out en masse to register. Everybody should make use of the opportunity which INEC has offered', he said.
He said that the coming elections would not be like those conducted in the past and assured the people of Ugbaike that with the present one man, one vote of President Goodluck Jonathan's administration, every voter would matter in 2011.