TONY ONE WEEK WINS ACN PRIMARY IN ANAMBRA, RAPS INEC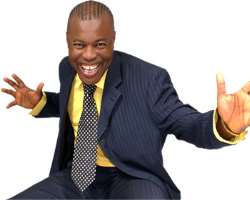 Family members, colleagues and friends of Gyration Master, Tony Oneweek Muonagor are still celebrating and rejoicing with the A-List entertainer following his landslide victory at the recently held Action Congress of Nigeria ACN, primaries in Anambra State. Abuja – based Muonagor, also a leading actor and filmmaker in Nollywood clinched the keenly contested ticket for Idemili North Anambra House of Assembly Constituency.
The Obosi-born Mass Communications graduate floored Hon. Alfonso Uzoegwu, a two-time House Member by winning 11 out of the 12 wards in their constituency. Elated Muonagor, will fly the party's flag in the Dr. Chris Ngige-led territory of Idemili North in the forthcoming April elections.
"I dedicate my victory at the primaries to God, my family and all the good people that voted for me. I'm also urging my people to go out and register in order to be eligible to vote for the candidates of their choice in the coming general elections.
I will definitely use my fame and connection to bring about the much needed and elusive change to my constituency. So, I'm urging and appealing to my people to come out and vote for me this April, because a vote for me will bring them all the dividends of democracy that had been consistently denied them since the beginning of this democratic dispensation", he promised.
In a related development, Muonagor, has also appealed to INEC, for urgent solutions to the non performingDDC machines sent to Idemili North. "My people are trooping out to register but most DDC machines here are not functioning well. It's quite frustrating.
I've told the people of my constituency to be calm and patience with INEC, whom I believe will resolve the challenge and even extend the deadline".