9ice makes first overseas trip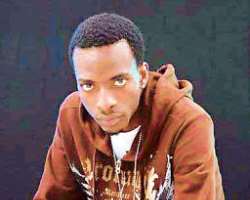 For the first time Nigeria's rave of the moment, 9ice, stepped out of the country last weekend and made history with a stage performance at the birthday concert organised for the globally respected former South African president, Nelson Mandela.
The Gongo Aso crooner joined other international artistes to celebrate Mandela's 90th birthday, which was sponsored by Zain Group.
9ice described the trip and his experience as mind-blowing. "It was a wonderful experience. I had fun. I thank Celtel Nigeria, the sponsors of the concert, for giving me the opportunity to play at such a big stage with great stars and a massive audience."
The birthday concert was a great moment for 9ice as he took the stage right after Amy Winehouse, to thrill the over 40,000-strong audience at Hyde Park, London.
Many believe that 9ice felt intimidated during the concert, and that affected his performance. But the crooner felt otherwise. "It was more of excitement than intimidation," he said. "The back up did not understand the language I was singing in. The band did not understand me either. It was a lot different from what they were used to."