Put your house in order, Mark tells INEC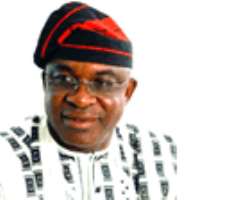 Mark
Attempts by President of the Senate, Senator David Mark to register for the forthcoming general election in his Ward I, Otukpo, Benue State failed to yield the desired result as Direct Data Capture (DDC) machine of the Independent National Electoral Commission (INEC) did not function.
Senator Mark who was accompanied by his wife, Helen arrived at the registration centre at 10.00 am and waited in vain till 1.00 pm when he was advised to go home and return later. To further ensure that he got registered, the Senate president returned to the INEC registration centre at about 4.00 pm, during which he made spirited efforts to register but the INEC machine would not respond to commands by officials trained to man it.
An obviously embarrassed president of the Senate told INEC pointedly to put its house in order if the exercise was to be successful. According to Mark:, 'I have made spirited efforts to register to no avail. I went to the registration centre at about 10.00 am; I waited for more than two hours and nobody could be registered. I returned at about 4.00 pm yet nothing could be done.'
The Senate president further said INEC should put its house in order otherwise the whole exercise would be in jeopardy.
'We cannot afford anything that would threaten the conduct of the forthcoming elections. INEC must sit up and save us this embarrassment.'