Tu Face gets seventh child out of wedlock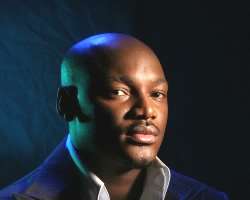 Ordinarily, the birth of a new baby should stir emotions of joy and excitement, but not so with the announcement that yet another mistress had delivered a bouncing baby boy for super star musician, Tu Face Idibia.
Information says the mistress, one Miss Sumbo Ajaba is the mother of Tu Face's first son, Nino. The baby, it was gathered was born on Tuesday, May 29th 2008 and sources say this is baby number seven born out of wedlock by different women for Innocent Idibia aka Tu Face.
Don't forget that the dust is yet to settle after the story that Pero Adeniyi who already had a child for Tu Face, recently delivered a set of twins for the handsome musician, whose escapades with the opposite sex is fast becoming an embarrassment. However, it was later confirmed that Pero did not deliver twins, she only gave birth to a baby girl.
Annie Macaulay, one of Tu Face's numerous women, is also lurking somewhere in the shadows too. It was disclosed that she lost Tu Face's six months old pregnancy after being attacked by some hoodlums. Some say that the truth is that Tu Face convinced Annie to terminate the pregnancy.
Another story on ground is that of a pornographic movie featuring Tu Face and Annie which is currently making the rounds. Here, they were both kissing and doing all those other things that lovers do.
Fans who came in contact with the musician recently, expressed the fear that the foregoing developments are beginning to affect the musician's career negatively. He is going bald from too many worries and the distractions from his women and yells of his babies are making it difficult, if not impossible for him to concentrate and churn out master hits like he used to do.