KIDNAPPING ORIGINATED FROM ANAMBRA – YOUTH LEADER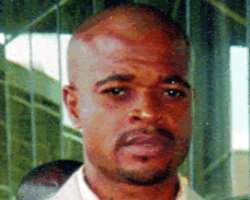 Comrade Obi Egbeji is the Youth leader of Spring Board Foundation for Jonathan 2011 in Anambra Sate. He is also the National Organizing Secretary of Dynamic Youth Organization of Nigeria and a former chieftain of PPA in Anambra South. In this interview, he spoke on the origin of kidnapping in the South East, the bomb blast, why he left PPA, his role in President Jonathan's ambition to return to office in 2011 among many other issues.
Could you tell us about your foray into politics in Anambra
Well, I would say that I started early enough. I was one of the people that brought PPA to my local government in Anambra State. I was fully involved in the party then. I ensured that my party did not lose election in our area of control. I achieved that because of my relationship with the people, especially the youths. In fact, things were going on well. But, later, I began to witness what I did not like happening in the party. So, I decided to leave the party for PDP.
What exactly made you to leave the PPA?
In fact, I am the type that like being plain in whatever I do. I also believe in equity. So, at a time, I began to see mischievous politics being played by some members of the party. In PPA then, some work, while others eat while many were not carried along. In fact, things were not been done in the real way. So, I decided to leave.
Did you join PDP because you think your interest would be protected better?
Actually, I did not join PDP because it is the best party. Yet, I believe in fair play, When I left PPA, I joined PDP because of the presence of Goodluck Jonathan in the party. To me, PDP has been disappointing the country. And I want Nigeria to move forward. I joined PDP to ensure that Dr Jonathan wins in 2011. He is a man I believe that has the interest of this country at heart. Presently, I am doing my best by mobilizing people especially the youths all over the country and beyond to support Dr Jonathan. I think we are making progress.
You talked about mobilizing for Jonathan, how are you going about it?
As a State Youth leader, I am mobilizing the grassroots. Presently, I am about organizing a workshop in Aguata, my local government area. All the traditional rulers in that area would be invited. The aim is to inculcate them with information about Jonathan's ambition and the Nigerian project, come 2011. We will also tell them the need for every one of them to support Dr Jonathan's presidential ambition and to talk to their subjects. Also, all Ndigbo in South West, are planning a vigil for him in Lagos.
As a youth leader, can you comment on why kidnapping is rampant in the South East?
In fact, kidnapping issue in the South East has become too frequent and ridiculous. I think it is due to over zealousness of some people. The constant kidnapping we are witnessing today in the southeast started from the politicians, when the former Governor of Anambra State, Chris Ngige was abducted. Since then, it continued. I believe that whatever one sows, he will reap. Politicians sowed the seed of kidnapping in this country. They are the ones that buy arms for the boys. During election, they use guns to threaten their opponents. They also use guns to rig elections. Since that time, the incident continued. Even those that are supposed to do something about it could not because they are either directly or indirectly involved. I am convinced that those who have hands in it would not go unpunished.
Can you comment on the Abuja Bomb blast?
It is very unfortunate that it happened on the Independence Day. It is really a shame to our country, if people can succeed in planting the bomb very close the Eagle Square; it shows that we are not safe. That depicts negligence and inefficiency on the part of our security personnel. While I was watching AIT, during the senate seating, one senator said that the information of the bomb blast was revealed to the security operatives, five days before it occurred. Yet, there was no remedy to that effect.
While the police and road safety are watching, forgetting that they are there to safe-guide lives. Could you believe that about 80 per cent of Okada riders in Apapa are from Niger republic, without valid papers?
What do you say to the call on Jonathan to resign?
Those that are calling for his resignation are political contractors, who do not have the interest of this country at heart. Why should they call for his resignation because of the bomb blast at Abuja? When a Northerner, Yar' Adua was there, no one called for his removal on the issue of Boko Haram. Nobody also called for his removal on the issue of Jos crisis. Now, we are having a president from the South, they want him to leave because of the bomb blast.
People are saying that the bomb blast was to frighten the President
Actually, that may be true, but I do not believe it can discourage the president from returning to the sit. He should see that as a challenge and work harder to achieve his aim. No matter the threat, he should forge ahead. He should not be moved because Nigerians want him to be there.
What do you think would happen to those who perpetrated the act?
I believe that the bombers are Nigerians and even if they are not Nigerians, they are all wicked criminals and killers. They should understand that they killed some innocent people in the wicked act.