MOVIE PRODUCERS URGED TO DE-EMPHASISE NEGATIVE PRACTICES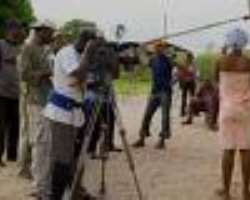 The movie industry has been urged to de-emphasise negative aspects of the nation's cultural heritage.
Sen. Anthony Adefuye, the Grand Patron of the Association of Nigeria Theatre Arts Practitioners (ANTP), made the plea at the maiden edition of the Yoruba World Film Festival in Lagos.
He said films should promote only positive aspects of the nation's cultural values. A film which thematically espouses the belief that killing others can make a person rich overnight encourages indolence and murder.
"I predict that by 2020, the Nigerian film industry will become the third major revenue earner for the country, after crude oil and agriculture," Adefuye said.
Prince Adetokumbo Ademola, the Minister of Culture and Tourism, said his ministry would soon take steps to educate the youth to imbibe the nation's cultural practices.
"Please keep the good work of promoting our culture and traditions," Ademola, who was represented by Mrs Anjola Lawal, a Director in the ministry, said.
In a message, the Lagos State Governor, Mr Babatunde Fashola, commended film producers and theatre practitioners for popularising the nation's cultural heritage in their stories.
Among those honoured on the occasion was the Nobel Laureate, Prof. Wole Soyinka, for his contributions to the Nigerian Theatre. Also, the late Chief Hubert Ogunde received a post-humours award.