THE CONFESSIONS OF EVANGELIST SONNY OKOSUNS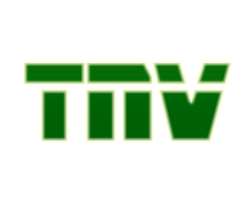 As if he knew he was going to die, Evangelist Sunny Okosuns gave out gifts to his church members and friends recently during the tenth anniversary celebration of his Church, The House Of Prayers Ministries.

A visiting usher from another church was so moved by this gesture that he said "Why is G.O doing this?
"He is giving out things, money and everything. In our church, we had to build another church, not only that, we also bought a Jeep for our G.O and took care of all the officials in the church."
"The man was looking at me expecting me to feel jealous" says Evangelist Okosun, obviously unmoved by the man's statement.
"I asked God that if he must give me a church, it has to be a church where I can build houses and buy cars for people, but that will come. Even if I can not do it, my prayers to God for you on that is God will answer to all your requests.
I'm not ready to task anybody for my own pleasure." he says. "Whatever I can do in the church, I will do without asking questions and that is what I want each and everyone of you to do and when you do it, your future will be sure."
For Late Okosuns, "material things or the number of degrees you have acquired in life is not the ultimate in life and can never be compared to the peace of mind you get from knowing God and doing his will".
In his last speech at the anniversary service of the church located in his Ogba mansion home, Okosuns emphasised the need to be focused and take vows seriously especially to God. He admonished the congregation on the need to always pay up pledges, warning the congregation of the consequences of not taking vows, especially with God seriously.
"Our anniversary is a sure thing, I can sponsor it alone, even if it is two or three weeks anniversary, the Lord will do it, I will not ask anybody for anything. But we just want you to be a part of it, that's why you have pledged.
I want to warn you, in future, if you can not redeem your pledge, please do not vow because there is a curse to it, a very big curse to vowing and not paying. It is like a reverse, like going back. Everything that you have prayed for that has been answered will be cancelled."
This front line gospel singer reminisced on his past and made some confession during the service. "I was an international sinner" he says while emphasizing to the congregation on the need to return to God and repent of their sins before God could be happy with them.
"I talked to God every moment and we discuss. If God can appear to Moses, he will appear before me too. Nobody has been castigated more than me, but I know they are doing it because I am very important.
The devil has no power over me, I know him but I do not recognize him. If I say I do not know him, I am a liar and if I say I have not seen Jesus Christ, I am also a liar. He lives in me and the life I am living now, I live in the flesh by faith in Christ Jesus. I am crucified in Christ."
This veteran musician says "the best thing in life is not having the highest degrees or highest chieftaincy title. I have five chieftaincy titles and three honorary degrees and I didn't go to school.
That is why they call me Evangelist Apostle Dr. Sunny Okosuns, it is written in my passport, everywhere. Yet I only attended elementary school. Everything I know was given to me by the holy spirit, so I don't need to go and study Theology or Bible.
God speaks to me every moment and he tells me what to do and what not to do because I repented. I told God I'm sorry and will not do it again and I made the whole angels in heaven rejoice and God sent all his angels to guide me. So whatever they plan against me will return to them and not to me."
Everyone has a past, some good and some gloomy. This king of Ozziddi music has his own fair share of a lavishing past.
"Before, in those days, I will just wake up and say I'm going to London. I loved spending my weekends in London.
And as I'm going to London, I go with three girls who I'd take for shopping. We will spend Friday, Saturday, Sunday and everything will vanish off and we will start coming back to Lagos. A sheer life of vanity and waste."
On his childhood, the singer turned Evangelist said "Rice was not a common food in my family as a growing child".
"We ate rice four times a year. Whenever my father collected his salary and he is not owing anybody, we ate rice. At Christmas, we ate rice and the final rice we'd eat will be in the new year. During such times, I will chop and chop and two days after, I go just dey shit."
Talking about being kind to people and trusting in the awesome power of God, Okosun didn't fair badly at all. Still addressing the congregation, he narrated an incidence that happened to him some years ago , " My family and I were travelling and at the airport we met a guy who approached us and said his ticket fare was not complete.
We told him not to worry and we paid his fares. When we got to Enugu where my family and I spent two days, all the money we had got exhausted and we didn't have any money to come back.
Then we went to see my friend, Pete Edochie. We met him in the house and when we finished our discussion, I told him we were leaving for the airport and he said I should hold on for him. He went to his car and behold, he gave me a cheque.
I shook my head at the awesomeness of God and I said to him, 'do you know I didn't have money to go back, but God has sent you' that is God in action."
Little did this veteran know that this was going to be his last speech. Evangelist Apostle Sunny Okosun is greatly missed by friends, relatives, fans and every one especially in the Nigerian entertainment industry. Adieu Sunny, rest in peace!
Sonny Okosuns
Portrait of the Original African Soldier
Few artistes pursue a cause with as much conviction as Francis Sonny Okosuns. He grew up with a fancy for the theatre but ended up being the numero uno in his peculiar sphere of contemporary African music.
That's as good as saying that the show biz thing is in his element. But on a good day, Sonny can be the actor-musician, combining good humour with high energy performance. In this industry, if you got it, you got it, if you don't, you don't. Sonny's got it. That's an undisputable fact, judging by his antecedents.
Born Francis Okosuns on January 1, 1947, in the Coal city of Enugu State, Eastern Nigeria, he grew up listening to highlife music, but it was from the popular Indian films of the time that he first drew his inspiration to be an actor.
In 1965, he joined the Eastern Nigerian Theatre Group which represented Nigeria at the Commonwealth Arts Festival, London. The same year, that trip was to change the course of Sonny's life. A subsequent visit to Dakar on a theatre performance enhanced his exposure, and he gradually became recognised as a local idol in Enugu.
With the advent of Rock 'n Roll in Nigeria and the rising popularity of its Chief Apostle of the time, Elvis Presley, Sonny developed interest in music. And the guitar was his favourite instrument
The young artiste paid his dues playing with local bands until he eventually formed his Ozziddi Group. His contributions to the development of music was rewarded when he was elected the first substantive President of the Performing Musicians Association of Nigeria.
Ozziddi means 'Message' Like reggae, Sonny Okosuns' Ozziddi music is message-centred. Secondary attention is given to accompaniment.
Says Okosuns on the concept of Ozziddism: "Truly, for any performing Artiste, creating a new sound is usually a tasking undertaking.
I played reggae about 15 years ago when I had not known much about authentic reggae, but that was as a result of reaching out to other beats. Today, it's reggae reigning all over Nigeria.
I studied lots of other melodic brands of music in Africa to be able to form the Ozziddi beat. I grew up in Enugu where Atilogwu beat dominated the scene. Also, 'Oleke' and 'Vegho' are all Bini melodies which form part of my music (Ozziddi). My days with Victor Uwaifo exposed me to Akwete music.
Of course, Fela Anikulapo - Kuti's Afrobeat fascinated me as well. All these I combined to emerge with Ozziddi".
Twenty years later with 20 solid albums, Okosuns has been able to spread his Ozziddi gospel around, earning fame and fortune. There's no denying the fact that Okosuns has been a major force in Nigerian entertainment over the last two decades.
His influence as a Pan-African singer is so obvious that any attempt to dispute it is clearly superfluous. He popularised liberation-protest music well ahead of any Nigerian artiste.
The numerous awards and honours he has got, plus the various State shows he has performed testify to this. He boldly came out in favour of the poor and oppressed when few artiste dared to do so.
Powerful songs like "Papa's Land", 'African Soldier', and 'Now or Never', were their epic quality from the revolutionary zeal and hell fire singing style of Okosuns.
For all this effort, Sonny is now admired as Nigeria's foremost revolutionary singer. As he moves toward middle age, he continues to reaffirm his commitment to the continent's total liberation from colonial oppression.
He recently found a new theme in Reparation, a crusade for compensation for the invasion of Africa by Slave traders in the last century.
The champion of the reparation crusade, Bashorun M.K.O. Abiola, the billionaire newspaper baron, has given Sonny tacit moral backing for giving voice and weight to a cause which millions of privileged Africans have not been able to identify until recently
"I support Reparation and I know that like the war against Apartheid, it would soon find ready followership", says Okosuns. His 20th album - Riots.was devoted to the Reparation campaign and Okosuns was happy to do so now while the battle raged on.