ASHIONYE TO LAUNCH CLOTHING LINE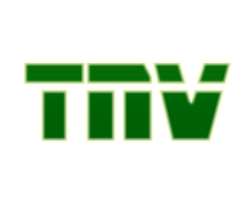 FOLLOWING the footsteps of entertainment celebrities like Ruggedman, Genevive Naji, Delta state born entertainer, Mitchel Ugbo popularly known as Ashionye is on the verge of launching her own clothing line named 'Miss Ash'.
The singer and TV presenter who already runs a perfume line (the first of its range called Romance by Ashionye), is hopeful that she would realize her dreams of carving a strong niche in the fashion industry this year.
Trend'tainment also gathered that Ashionye's most recent favorite pastime is catering for the needy. She recently donated proceeds from two cartons of perfume boxes from her perfume line that was auctioned at an event to charity.
Since she signed up with Orangootan in 2006, Ashionye has recorded astronomical successes from an impressive solo debut, A Piece of Me, to a remarkable feature in the MNet Medical drama titled Doctors' Quarters. she also spearheaded the popular female war against discrimination in the Girl Power Unleashed concert alongside other female musical artistes, such as Sasha, Zeal, Amaka, Amina, Balise, Niyola and Kemistry.