Our plans this year —Artistes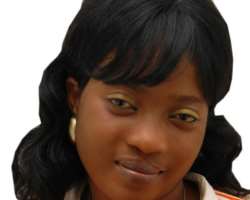 As 2011 dawned today, some of the gladiators in the nation's movie industry, otherwise known as Nollywood, reveal their dreams and aspirations for the new year. They spoke with Sanya Ojo
Iyabo Ojo, actress and producer
I want to launch an explosive film in March in London. Also, I want to organize a big birthday bash for my daughter. Of course, I am also working on some films that will be released soon. Apart from this, I am planning to travel to other countries that I have not visited before.
Jide Kosoko, actor and producer
First and foremost, I am concentrating on getting my party ticket that will enable me to contest for a seat in the House of Representatives under the Action Congress of Nigeria (ACN). However, my profession will not suffer in any way, despite my involvement in politics. Also, I am working on the documentary of Lagos State culture. Hopefully, towards the end of the year, I will launch my book entitled Warrior lamentation.
Sunday Omobolanle; Aluwe actor and producer
Oh! My brother, I am at a movie location now working on a movie that will be released into the market soon. I believe there will be an improvement in the entertainment industry. Happy New Year!
Tolani Oshinrin, actress and producer
It is my wish to move higher in my career and I will ensure that I don't disappoint my fans. Also, I want to build my own house. I will also be going into a lucrative business along side my acting career.
Peju Ashaye, actress and producer
I have a lot of plans already. I am working on a new movie that will revolutionize the movie industry this year. I believe better days ahead and I am not going to let my fans down.
Rotimi Makinde, actor and politician
This year, I am working on a new movie that will shake the industry. My fans should watch out for the best in me in this new year.
Omomi Oboli, actress
In this New Year, I am working on another great movie. Besides, I will be going to Los Angeles for further study.