ECONOMIC RECOVERY: EXPERTS HINGE HOPE ON NEW INITIATIVES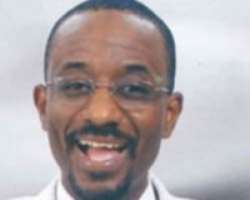 FOR businesses in Nigeria, year 2010 would not easily be forgotten for a long time, especially by those that were primarily affected by the remarkable mixed fortunes that hallmarked the period. It is the year, both the Central Bank of Nigeria (CBN) and the Securities and Exchange Commission (SEC) came out with iron brooms to clean up the augean stable that the country business clime had become.
Coupled with that, is a situation where most of the components of the national budget were not implemented amidst crying needs.
However, experts who spoke to The Guardian, expressed the hope that, one, if the budget is well implemented and various institutions put in place by apex financial regulatory bodies, 2011 will see the picking up of the economy.
For instance, an investment banker, Soji Olumide said that with the coming on board of the Asset Management Corporation (AMCON), a lot of mileage can be achieved.
He noted that with the taking away of the toxic assets from banks, the banks will continue to do business in healthy form.
Similarly, Chike Agu, another investment banker, explained that with the recent corporate governance rule and the strict manner the regulatory authorities are following up on issues, 2011 would show a remarkable improvement from last year economically.
However, he pointed out that, the Federal Government must do something in two key areas, which are security and the adequate provision of electricity.
On security, he said that with the recent bomb blasts across the country, no inventor would be willing to put his money into the country's economy. Apart from that, he noted that the epileptic power supply in the country is affecting businesses negatively, as it adds to unnecessary over-head cost.
Meanwhile, equities investments at the nation's capital market may be threatened, if the operations of the Asset Management Corporation (AMCON) is compromised and current inflation rate not addressed, going by the financial results of many listed equities for the 2009 and 2010 financial years.
This was the perception of many financial analysts while assessing the state of capital market operations in 2010.
According to them, a major drawback is 2011, being an election year will be very challenging for the economy as emphasis would be more on politics than the economy, while massive spending from politicians, as well as, inflation currently hovering around 12 per cent is bound to soar.
Furthermore, they noted that the outcome of the elections would also be a major determinant of what the business outlook will be like in the second half of 2011, especially now when the cost of doing business will still be high as there is no visible evidence on the part of government to address the age long infrastructural challenges facing the economy.
Speaking on the NSE's indices performance for the year, the former deputy Speaker of the House of Representatives and member of the Presidential Advisory Council, Hon. Chibudom Nwuche noted that the Exchange is gradually improving despite government's slow preventive measure to reduce the effect of the global economic downturn.
Similarly, an Executive Director with CashCraft Asset Management Limited, Mr. Bolade Agbola noted that the market on comparable basis performed better in 2010 with a growth of about 20 per cent.
'To an investor, that is not very impressive but given the state of the economy that is contending with economic and banking crisis simultaneously, I do not think it is a very bad performance. The NSE index should record better performance in 2011, by which time our crisis will be crossing the third year duration. In a modern economy and where appropriate remedial measures are put in place you don't expect economic downturn to go beyond three years,' he added.
On his part, a management consultant, Dr. Kennedy Izuagbe said that the state of the nation's capital market in the last one year could only be described as one in dire need of restructuring and revival.
He, however, noted that unless deliberate and targeted strategic economic policies are put in place to shore up investors' confidence in the market, the market would continue to endure the current downward spiral performance.
'The capital market thrives on perception and the numerous contrived controversies and corruption that dogged the market in 2010 made life difficult for the market. A capital market swimming in the waters of poor integrity, will not achieve the desired growth and goal as investor confidence would be badly affected. Investor apathy can only guarantee a poor performance as witnessed since 2009. The NSE has to ensure that confidence returns to the market through investor friendly and anti-abuse policies. Deliberate efforts targeting confidence-building processes in the market are the only panacea to the sustenance of the positive note the market closed 2010,' he added.
Besides, despite slow-paced recovery from the effects of the global economic downturn and reforms in the financial sector, investors at the Nigerian Stock Exchange raked in a total of N3.02 trillion in profit last year as market capitalisation of listed equities closed for year 2010 at N7.913 trillion.
Besides, financial analysts have described the Exchange's performance as one of the best in the world in 2010 when reviewed against the comparable period of 2009, especially among emerging markets considering the present state of the nation's economy.
Furthermore, with the Asset Management Corporation (AMCON) set for operations to mop up bad liquid in the nation's financial market by signing debt-purchase agreements with 21 of the nation's banks, analysts have expressed optimism of enhanced return on investors' investments if opportunities in the nation's capital market are well harnessed.
Precisely, market capitalisation of listed equities, which opened the year at N4.89 trillion closed the year on Friday at N7.913 trillion, while the All-Share Index closed higher at 24,770.52 points, up from 20,827.17 points at the beginning of January 2010.
Similarly, the NSE-30 Index, which accounts for 78 per cent of the All-Share Index market capitalisation and 84 per cent of its liquidity, also closed higher at 1,081.95 points, up from 848.08 at which it closed at the end of 2009.
Finance experts noted that the Exchange's performance indicators closed the year on a positive note despite the pendulum movement of the indices as a result of profit taking by investors, unstable government and regulators' policies, coupled by the poor financial results posted by many listed firms for 2009 and 2010 financial years.
It could be recalled that for the 2009 financial year, a Bloomberg report, which reviewed 91 largest indexes across the globe, had rated the NSE's index as the worst performing equity index worldwide.
The poor performance in 2009 had been attributed to the slow pace of the nation's capital market's growth, prominent ones among the events that almost dragged the economy to its knees included, the fall in the global oil prices, the effects of the just concluded audit in the banking industry by the Central Bank of Nigeria, declining rate of Foreign Direct Investments (FDIs) in the country, sagging confidence of investors in the capital market, systemic failure on the part of regulators and wrong fundamentals presented by some listed equities on the Exchange.
Corroborating the findings, a recent report by African equity research by analysts and strategists of Stanbic IBTC Bank and its parent company, Standard Bank Group, had expressed optimism of the NSE keeping up with the steady recovery based on the rationale that Nigeria is the emerging market (EM) and Africa laggard in terms of the equity market returning to pre-crisis highs – still 64 per cent off its pre-crisis peak.
Furthermore, Nigeria, like the rest of Sub-Saharan Africa (SSA), remains relatively undiscovered, with an underweight holding by global emerging market (GEM) funds and valuations, earnings growth, and profitability, all which are attractive. Analysts also believe that the market had been trading at a December 2011 PE (price earnings ratio) of 8.5x and a dividend yield of 6.3 per cent.
On his part, the International Monetary Fund's chief economist predicted that a two-speed global recovery will extend into 2011, with developed countries growing slowly while emerging-market economies power ahead.
In an interview with the lender's online magazine, IMF Survey, Olivier Blanchard said the necessity for countries to rebalance their economies by letting exchange rates adjust more freely while taking steps to control debt remains vital.
'Without this global rebalancing, there will no healthy recovery,' he said.
The IMF has been calling for countries like the United States that relied on consumer spending for past growth to save and invest more, and for export-reliant countries like China to encourage more consumption at home.
China has piled up huge surpluses on trade by selling goods cheaply in U.S. and European markets, drawing complaints that it deliberately keeps its yuan currency undervalued to gain an unfair advantage.
Blanchard didn't mention China by name but left no doubt that he believes Beijing needs to let its yuan appreciate more freely than it has done as its economic might increases.
'Rebalancing is a complex process. No single measure, no one country holds the solution on its own,' he said. 'But exchange rate adjustment is an integral part of the process.'
Blanchard said several European countries face a difficult period of adjustment and added they likely would have found themselves in trouble even if the 2007-2009 financial crisis had been averted.
'They had, based on what turned out to be unduly optimistic expectations, increased domestic demand excessively, and some had run very large current account deficits,' he said.
Greece and Ireland are now receiving bailouts from the European Union and IMF and they, among others, are having to make structural adjustments to get debts under control.
'For those countries in the euro and thus operating under a fixed exchange rate, this is going to be a long and tough slog,' Blanchard cautioned.
Commenting on the proposed government expenditure for 2011, Former Vice President and presidential aspirant of the Peoples Democratic Party (PDP), Atiku Abubakar, in an 11-page letter he sent to President Jonathan, the former vice president argued that a budget 'predicated on consumption without corresponding investments in critical infrastructure is a recipe for economic disaster.'
Abubakar wrote, 'at a time of unprecedented oil boom, you have presented Nigeria with a budget of consumption for consumption, a budget of debt accumulation to imperil the future, a budget that is rich in rhetoric and pedestrian initiatives but lacking in any bold step to lay the foundation for Nigeria's next 50 years or even 20 years.'
The PDP presidential aspirant warned that excessive borrowings that had allegedly 'marked the Jonathan administration as indicated in Budget 2011 is in negation of the Fiscal Responsibility Act, has the potentials of returning Nigeria to a regime of debt overhang and making nonsense all the gains of the negotiated cancellation of the nation's debts.
Abubakar added, 'I almost wept for Nigeria after reading your 2011 budget, which is your first budget as President of Nigeria. In simple terms, it signals your vision for Nigeria and how you intend to govern. For effect, you proudly announced that this is the first budget of the National Implementation Plan (NIP) for Vision 20:20:20. The rest of the world must be laughing at us. For a summary, you proposed a total expenditure of N4.22 trillion to be financed by a revenue estimate of N2.83 trillion, leaving a total deficit (new borrowing) of N1.4 trillion.
'Mr. President, you plan to borrow 33 per cent of the entire budget, or 3.62 per cent of GDP, which is higher than the 3 per cent stipulated in the Fiscal Responsibility Act. Your total debt service is N542 billion (which is higher than your total capital spending on power, roads, health and education put together). Your total recurrent expenditure (including debt service) is N3.023 trillion, meaning that with a revenue of N2.83 trillion, your government plans to borrow money to finance recurrent expenditure even if capital budget is zero.
'Your recurrent budget is 107 per cent of total revenue. Put differently, your capital budget is N1 trillion whereas your deficit or planned borrowing is N1.4 trillion, meaning that even with a zero capital budget you plan to borrow about N400 billion to add to revenue to finance consumption. Mr. President, no one needs to be an economist to appreciate that this is a disaster.'
Atiku wrote, 'Mr. President, let me draw your attention to the simple meaning of your budget, not one kobo of our oil revenue (at a time of oil boom) is being spent on power and infrastructure. Rather, you plan to spend the entire oil revenue on consumption, and even borrow to consume.  Every kobo of capital budget is to be borrowed.
If you continue to borrow at the average interest rate of 14 per cent by the 2012 budget, your borrowing in 2011 will add another N196 billion to debt service payment (and hence by 2012 debt service might be in excess of N738 billion),' he said.
'At the rate you are going, by 2015, debt service payment will be in excess of N1 trillion. If oil price drops below $50, it is evident that government will not be able to service its debt without austerity measures. Is this what you plan for this country?'
It could be recalled that President Goodluck Jonathan last year proposed an aggregated expenditure of N4.226.9 trillion for 2011 against N5.159.66 trillion approved in 2010.
Christened 'Budget of fiscal consolidation, inclusive of economic growth and employment generation,' the president said that the budget marked a deliberate reduction in budgeted expenditure from N5.159.66 trillion approved in 2010 amended and supplementary budgets, which comprise of N196.12 billion for statutory transfers, N542.38 billion for debt service, N2.481.71trillion for recurrent (non-debt) expenditure and N1, 005.99 trillion for capital expenditure.
This budget, the president added, represents an 18.1per cent contraction from that appropriated in the 2010 amendment and supplementary budgets.
He stated that the N1,005.99 trillion voted for capital expenditure compares favourably with the N919.5 billion actually utilised in the extended 15 months of the 2009 fiscal year, which is the largest amount of capital resources utilised by the MDAs in any fiscal year to date.