SHOWCASE NIGERIAN FASHION IN NOLLYWOOD MOVIES —FRED EBOKA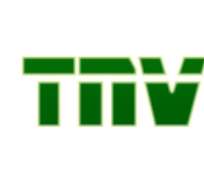 NIGERIAN born, South African based International designer, Fred Eboka, has emphasized on the need for Nigerians to appreciate the quality of creative fashion talents in Nigeria and called on Nollywood actors and actresses to promote Nigerian designs in their movies. He also expressed his displeasure over the poor showcase of Nigerian fashion via Nollywood movies stating that this poor projection was as a result of an inferiority complex brooding among Africans.
"We should not feel inferior about ourselves. You look at your Nollywood movies, they wear, Nikki and Reebok, how can they be wearing such things when they are not paid for it. They should be wearing things with Nigeria on them, to use it to promote Nigeria and Africa," says Fred who also describes such acts as "laughable and disgusting."
"In America, when they do a movie and [a brand or apparel] is showcased, you know they are paying millions of dollars to be represented in that movie. Our people wear British flag, American flag …I feel like crying because the level of ignorance is unbelievable. When you have a society that does not recognize itself, how can it recognize its own work?" he adds.
Fred disclosed that some of the best designs he has ever come across were designed by Nigerians living in Nigeria and was appalled at the poor appreciation of these works in Nigeria.
Mr. Eboka, who moved from Nigeria to South Africa in 1982, launched his first design studio in Chestnut Hill in Philadelphia, where he dressed high society ladies and celebrities. He has dressed American Grammy nominees, South African music awards winners and many international celebrities. His works are characterized by ethnicity and a fusion of contemporary look that portrays true African in style and feel.