GOVT TO LAUNCH NIGCOMSAT-1R BEFORE OCT 2011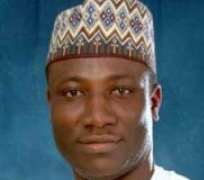 THE launch of the nation's satellite, Nigeria Communications Satellite Limited (NIGCOMSAT)-1R, will not exceed October 2011, as work on it is now at the final stage. The new October date for the launch is two months earlier than the December 2011 initial target.
And Nigeria may be on its way to tackling the many challenges hindering effective intelligence gathering and information sharing for crime control, as the Federal Government has appointed the NIGCOMSAT to implement what it code-named Public Safety Integrated Network for the Ministry of Defence and other security agencies.
The firm said it was also working with a Chinese firm to commence the production of Global System of Mobile Communications (GSM) handsets on NIGCOMSAT premises in 2011. A complete suite for the production of the handsets, he added, was being built for that purpose.  This, Rufai stressed, was in addition to the planned production of decoders locally.
On March 24, 2009, the Nigerian Federal Ministry of Science and Technology, NIGCOMSAT and China Great Wall Industry Corp. (CGWIC) signed a contract in Beijing for the in-orbit delivery of the NIGCOMSAT-1R satellite.
The NIGCOMSAT-1R satellite is based on the DFH-4 satellite platform developed by China Academy of Space Technology (CAST). Fitted with a total of 28 transponders (8 Ka-band, 14 Ku-band, 4 C-band and 2 L-band), the satellite will be positioned at a longitude of 42.5°E over the equator, and will have a design life span of 15 years.
The satellite will replace the NIGCOMSAT, which failed in orbit in November 2008 due to solar array anomaly. The contract stipulates that NIGCOMSAT-1R will be launched in the fourth quarter of 2011 from Xichang Satellite Launch Center (XSLC) on LM-3B/E launch vehicle.
The Managing Director of NIGCOMSAT, Timasaniyu Ahmed Rufai, who returned from China six days ago, told journalists in Abuja yesterday that his trip to China was to ascertain the level of readiness of the satellite. On the trip were other top government officials, including the Minister of Finance, Dr. Olusegun Aganga and key officials from the ministry.
His words: 'I went to China to have and bring first hand information and development about NIGCOMSAT-1R and I can assure you that we are set for the launch come October 2011. I have been assured by the Chinese engineers handling it and we too will be working here to ensure that it is achieved at that time stated.'
Speaking further, Rufai stressed that the Minister of Finance, who was also in China to assess the level of work on NIGCOMSAT-1R, was happy with the level of work so far and was optimistic about the October 2011 launch date.
On the security system being implemented with other agencies, he noted: 'We are developing a system that seamlessly links all the security agencies to track the activities of criminals. When you can guarantee security of lives and property; local and foreign investors would be encouraged and Nigeria would enjoy greater foreign direct investment inflow.'
Speaking on the challenges with NOGCOMSAT-1 that was de-orbited in November 2008, Abdulrahim Adajah, project manager of NIGCOMSAT-1R, explained that the de-orbiting of NIGCOMSAT-1 was as a result of the technical challenges it had, which he said could happen to any space satellite. He added that shortly after Nigeria lost her satellite in orbit in 2008, three other countries lost several satellites as well.
He assured Nigerians that as soon as the replacement satellite is launched in October 2011, the agency would embark on NIGCOMSAT-2 and NIGCOMSAT-3 to act as backup and ensure that the country has strong presence in the business of communications satellite and boost its fledging communications sector.
Adajah assured that NIGCOMSAT-1R remained a communications satellite that would help Nigeria in broadcasting, and monitoring railways and tracking haulage on different routes. 'It will equally help in controlling national security issues,' he said.
NIGCOMSAT-1R will be monitored and controlled in Nigeria from the very first day it would be launched, Adajah said, adding that enough capacity had been built at the ground stations in Abuja for the control and monitoring of NIGCOMSAT-1R.