I AM NOT OWING MY LANDLORD, THOSE BEHIND THE RUMOUR ARE CRAZY –JIDE KOSOKO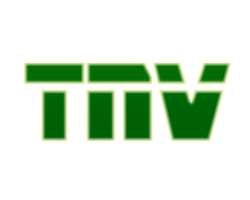 What does your association hope to achieve with the forthcoming Yoruba World Film Festival?
We want to promote the language and preserve the culture. The festival is out to correct so many things. We want to look at where we are coming from, where we are going and how far we have gone. It will be an opportunity to discuss extensively on the need to expand the scope of our productions. Luckily, we have the Yoruba in the Diaspora who are in a position to patronise us. We will seek ways to reach them adequately. Also, the festival will be a training ground where we will be exposed to new technologies, because people are coming to showcase their wares. We have lifetime awards for some people, such as Professor Wole Soyinka, Victor Olaiya, Ola Balogun and others.
There is no gainsaying the fact that the Yoruba film industry, represented by the ANTP, pioneered what is called films in this country today. It started in 1976. The first commercially successful film in this country is called Ajani Ogun, by Dr. Ola Balogun, Duro Ladipo and Adeyemi Afolayan (Ade Love). There had been films before it, but they were not successful, so to say. We started with celluloid, but because Nigeria does not have the capacity for post-production unless one goes abroad, we went back to home video, which we equally pioneered. The first home video film was done by Muyideen Alade Ayomire. It was titled Ekun and produced in 1986.
But a lot of people believe that Living in Bondage by NEK Productions is the pioneer…
That is not correct. Living in Bondage was done in 1993; the same year I did Asiri Nla. I don't want us to dwell on that. Even before Living in Bondage, NEK participated in the production of some Yoruba films. If people want to talk about stepping up, using special effects, Living in Bondage was a step up technologically. There is no doubt about that. I remember that Asiri Nla, which I produced in 1993, sold well over 160,000 copies without publicity. You know what that means?
What is the time frame for the films you intend to screen during the festival?
All the films that will be presented for the festival, which comes up on the 29th of this month, must have been produced between April last year and May this year.
What are you doing to check the indiscriminate production of films by your members?
We are doing our best to cut down the productions. But, you see, the number of films that are coming out is not really the issue. What is important is the quality of the works. By the time the quality steps up, the number of productions will go down, because if you are not able to meet the standards on the ground, you will be forced to wait and look for good money to produce a good film.
I have discovered that everybody wants to become a producer, because they don't get much money from acting. What would you say to that?
That is the problem. You don't get good pay from bad films. But by the time we step up on quality, that trend will be nipped. For example, if I have to produce a big budget film for which I will spend two to three weeks on location, using the best tools, automatically, the pay packet of the actors will be highly enhanced. We shall get there.
Shouln't your association take a definite step on this?
There is no reform that will not be confronted by dissent and resistance. There was a time we made efforts to curtail the number of producers and the number of films we produce, but some young men protested and threatened to form a parallel association. It is a gradual thing. The film festival will address such issues.
You said a while ago that your film sold more than 160,000 copies without publicity. These days, producers hardly sell 5,000. What is the problem?
I must blame that on the distribution network, which we are doing our best to improve. For many of us who are professionals, it is not easy to do business. A good director will not like to engage himself in business, because he is not a good businessman. The distribution network is a big problem, and we are working with the censors board to address that.
Some of your colleagues in Nollywood have been able to approach banks to source funds for their projects…
We are equally approaching banks; it is only that their own efforts have materialised. We are working. We are doing one thing or the other. Somebody just left me, and I was surprised to learn that it was Bank PHB that supported the distribution of his work.
Veterans like Baba Sala recently complained that they are no more invited for jobs whereas they are willing to work.
If he is relevant to my story, I will call him. As far as I am concerned, Baba Sala has been in the industry for sometime, and he has achieved a lot. I don't want people to think that Baba Sala is a pauper. Materially, he has achieved far more than some of us who are there now.
Maybe you think he is too old.
If I have scripts for him, I will invite him. In fact, nobody is too old for my production. The truth is that if I were his son, I will encourage him to take special roles; not jumping from one location to the other at his age.
As a prince, what was the reaction of your family when you decided to go into acting?
My father used to say, 'Jide, as a prince, you are not supposed to entertain people; they are supposed to entertain you.' But this is a matter of interest. Although I am not supposed to do it as a prince, it is something I love doing. And and I am not regretting it.
How did you discover your acting talent?
I used to take part in drama productions when I was a student. Whatever we rehearsed in school, I would bring it home and teach my peers. It was one Dele Toyinbo, one of our tenants then, who discovered me. He used to be a member of Ifelodun theatre group. When they wanted to do the production of a film called Makanjuola. He invited me to their rehearsal and they did auditioning for about seven of us in the same age bracket and I won the role. That was how I started acting in 1964.
Didn't your parents fear that acting might disturb your education?
It is normal to show such concern. But I tried my best not to disappoint them too much, because I didn't get to the level they wanted me to attain in terms of education. I tried to convince them that I could combine the two. But you see, the good thing about it is that in 1972 when I eventually formed my own group, my father was in the hall together with the former Federal Commissioner for Works, Alhaji Femi Okunnu. It was Okunnu that later called me and encouraged me to further my education. In fact, he was the one that made efforts to make me go back to Yabatech.
While in school, were you combining acting with your studies?
Everywhere I have been since 1964, I have not stopped acting.
What would you have done if you had not found yourself in acting?
Honestly, I don't know. That is the problem I am facing now. All efforts to diversify into something else has failed. I have been in this industry for a long time, but every attempt I have made to go into something else has failed. I attempted publishing on two different occasions but failed. Maybe it is because of time. You can hardly combine anything with acting. It is not always easy.
What has been your staying power in this profession?
As long as you are focussed, you will remain relevant. Know what you want, of course, with good health.
How did you manage ladies, as a young and handsome actor?
I knew that I was very handsome. I remember when we wanted to shoot Taxi Driver. I was to compete with Ade Love in the love story. You know, Ade Love was always playing the lead role in love films. But when they were looking for an actor that would snap his girlfriend, he jokingly said he hoped they would not pick Jide Kosoko because of his good looks. There is no doubt that Ade Love was a very handsome fellow then. But you still could not compare him to me, because I was younger and more handsome. In the film, the competition was keen before Ade Love could snatch my girlfriend.
How come you did not end up having more than two wives?
You want me to have more? I am okay with the two I have. Or is there anything wrong with two wives?
Prominent actors like the Ogundes are believed to have married many wives in order to help their trade. Why didn't you do the same?
At the time I started, I was somewhere in between. We were not too happy with their own style then, so we were trying to reform. Up untill now, I represent the old and the new generation.
What then made you a polygamist?
I wouldn't say it was an accident; you take what you want. I am not regretting it, but I am not inviting you into it.
Would you have loved to be a monogamist?
I wouldn't say yes. I will be the last person to support the monogamy stuff. In the first place, I see the mess perpetrated by all these me-and-my-wife people. They mess around. But my wives have not messed me up.
Why is it that, many actors go into other things these days to augment their earnings from the profession?
I can only talk about myself. I am content with the little I get. This is a profession I would love to embrace if I came to the world again.
There was a story in the media recently to the effect that you had a problem with your landlord over rent…
The person who advocated it; the person who is saying it; the person who believes it; they are all crazy. I saw it in one gossip column and I knew they were referring to me. They said I had lived in the house for years, leaving my rent unpaid. Can you imagine that? I am a landlord myself. And apart from the little I am making, I inherited houses and would not want my tenants to owe me. So, I am not indebted to any landlord whether living or dead. The house they are talking about, they offered it to me to buy, but because I knew what people would say, I told them I didn't want it. I can give you the phone numbers of my lawyers to verify. I pay my rent regularly. But it is true that I am thinking of moving to my house any moment from now.
Why did you marry an actress?
I brought her into acting. I married her before she became an actress. She was my girlfriend, I brought her in, then she showed interest. At any rate, what is wrong in marrying an actress? Let me tell you something, actresses make good, even better housewives. Regardless of the kind of embarrassment they are being given in the press, they are fantastic. If you see what the so-called less popular wives do behind the curtains, they are horrible. But because of the kind of industry we are in, you can easily draw conclusions without bothering to crosscheck facts. If you come in now and see me with an actress, you would insinuate that something is going on between us. The truth is that most of the men that marry our actresses contribute to the problem. Most of them just come to have a taste of the actress.
They want to boast that they have dated a popular actress, that is all. From day one, they are never serious about their relationships with such actresses. If anything happens, people heap the blame on the actress. A friend of mine once told me in the US that he watched an actress in the movie and that he would like me to 'give' her to him. I then asked, is she a piece of bread? I told him that for God's sake, she is a responsible person who cannot be cheapened