I WILL NEVER ATTEMPT DRUGS, INI EDO VOWS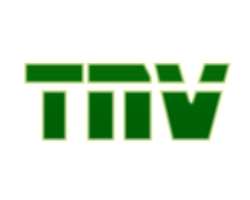 Screen goddess, Ini Edo, is screaming blue murder that some people who do not wish her well, who are not comfortable with her meteoric rise in what is often described as Nollywood, are hell bent on dressing her up in a drug stained toga.
Ini, as she is fondly called by some of her die hard fans, who have refused to be swayed by the barrage of bad and sometimes controversial press of late, is not giving up without a fight. She has refused to fold her arms and watch her 'detractors' tear to shred the reputation and recognition she has notched up for herself in the make-belief industry. Her current fight is against what she calls the unfounded story concerning her being picked up in a foreign airport for loading her system with narcotics.
"I have never bothered about the reports, most of which had always been nothing but complete falsehood. I have always ignored them on the ground that that is the price I have to pay for stardom, but not until this latest one," Ini said with so much bitterness and pain.
The latest bad press, which she could no longer stomach "is the one from a national daily that she was caught with so many kilogrammes of hard drugs.
"It was irresponsible for anyone to deliberately concoct a story that I was caught with drugs. That was wicked and callous. For a decent and hard working professional to be so labelled innocently, shows how wicked some people could be.
"You can heap all the lies on someone but drugs? What are some of our people turning to? Can such people do such things to their sisters, daughters or mothers? My God! Drugs? I would never ever attempt it, even if my existence depended on it. Drug scandal is the height of cruelty from a fellow human being," she insisted in a statement signed on her behalf by Innocent Adulugba, her publicist.
The actress, whose finesse in interpreting roles as well as her being drop-dead gorgeous, which accounts for her huge male fan base, said she was even in Delta State when the story broke out.
"I just laughed when I saw the write up. I was in Asaba shooting a movie (Sweet Revenge). My colleagues on the set couldn't help but get very upset; I just couldn't understand what was going on."
Though, Ini, whose popularity in Nollywood once soared to a point that some aficionados of Nigeria's home video even touted her as the person to take over from Genevieve Nnaji, confessed that she was in UK sometime this year where she "spent a couple of days and came back without any harassment whatsoever."
Aside the drug story, Ini has in the past made headlines on account of her love life. If she is not romantically linked to D'banj, she is said to be very committed with a U.S.-based Nigerian and that a society wedding is on the cards. Perhaps, all of these, she may have dismissed as the price she has to pay for coming into limelight in Nollywood, the world's third largest movie industry after Hollywood and Bollywood.
However, in spite of the damaging drug story, she still has some kind words for Nigeria's fourth estate of the realm. To her, the media has played an important role in the height that Nollywood has attained.
Hear her: "There is no doubt that the Nigerian media has played a big role in raising Nollywood to a global pedestal, but thumbs down for a select few who deliberately seek to hurt innocent professionals."
The star actress stated that the Nigerian media has come a long way in news reporting as well as events coverage and must thus be commended, adding that no matter whose Ox is gored, the media can never be brought to a standstill - not even by a very insignificant few. The media must march on. It is the partnership of the media that strongly facilitated the meteoric rise of Nollywood from it's hitherto obscurity to its present enviable status.
"We all know that on the international scene, it is only America's Hollywood and India's Bollywood that can be said to be better rated than Nollywood and I am both privileged and proud to be an integral part of this success story."
The Eket, Akwa Ibom-born graduate of the University of Calabar made her first contact with the motion picture industry in 2003 when she stared in the movie Thick Madam. Since then, she has not looked back. She has featured in many movies and has lost count of those she has taken part.
And aside her fat take home cheque, Ini also has earned strings of awards and recognition for bringing happiness to millions of hearts on screen.