I'M OLD ENOUGH TO GET MONEY ANYWHERE -FATHIA BALOGUN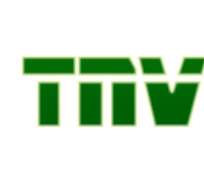 Fathia, estranged wife of popular actor, Saheed Balogun, is a notable actress and producer in Nollywood.She spoke to Patrick Uwalaka about her career and new work Asa, which she believes will be the next big thing in the motion picture industry.
What's with your new work, Asa which you premiered at the National Theatre?
I had cause to have it shown at the National Theatre in Lagos some weeks back, though it is not yet out in the market.
Throw more light on the movie.
Well, it is an epic that brought together so many star artistes.
It has always been something that I have been looking forward to doing and so much was spent to make sure the movie came out successful.
How much did you put into making the movie?
I spent well over N6 million on Asa, and it took over 400 cast and crew members to bring it to fruition. I am so happy that I was able to succeed in this noble project and my heart goes out to all whose contribution made the movie a success.
What is the unique thing about Asa?
It is a very interesting movie which will teach morals to anyone who watches it, and also bring people closer to the roots and culture.
How were you able to source for the money you used in paying the cast and crew that took part in the movie?
(Laughs) Let's leave that out for now because I will not want to go into details on how I was able to get the money for the movie. But I will only say that God actually helped me out in doing it.
Did your alleged marketer-lover sponsor the movie?
No Comments. I am an adult and can get my money from any source so that is just about it.
What impact do you think Asa will have on the Yoruba movie scene?
It is going to have great impact, not just here in the country but also outside the shores of Nigeria as far as culture is concerned. And it is fully subtitled in English.
Who is in it?
I had well over the 400 people or cast that featured in the movie but if I can remember, I have people like Muyiwa Abiola, Bukky Wright, Fathia Balogun, Taiwo Hassan Ogogo, Ireti Osayemi, Shola Ashedeko and a lot of people, whose names I cannot begin to mention.
What was the most challenging thing about this movie?
It was simply having the guts to produce a movie of this scale. I have never done something this big before now; others had been rather small.
Asa is like the type of movie the late Hubert Ogunde would have done. So, with that, you will begin to have an insight into what I am talking about. It was very challenging for me.
It seems that you and your estranged husband, Saheed, are done with each other because it is on record that he produced his own movie to counter yours with the title of Oba Asa (king of Asa), so what really is going on?
I have nothing to say about that.
Why the silence?
I just don't want to speak on an issue like that.
How has your career been in recent times, has it been going up or down?
It has been okay, but I give glory to God. Some will come and go but Fathia Balogun has continued to remain like a rock.
What stands you out from other actresses in the industry?
I am a unique person; my style is different. I don't copy other people, I just do my thing, I act like myself and that has been seeing me through all these years.
I am different from the characters I play on set, I define who I am and how I want to be viewed off camera and that is one of the reasons producers are in love with my style of acting, as I am not fake.
Would you say the Yoruba movie industry has been on the rise in recent times?
Yes, it has been on the rise and I will say kudos to Adebayo Salami (a.k.a. Mr. Bello), Jide Kosoko, Yinka Quadiri, all these people are doing a lot to take the Yoruba movie industry to another level. Their level of organisation is fantastic and must be commended.
They have built guilds for us and this has rubbed off on us doing good movies now, with better story lines and directors doing what they are paid to do.
As a producer, would you advocate for banks to come in and fund movie productions?
Yes, that is private sector participation. I welcome that a lot and I believe that it would go a long way in shaping the movie industry to become a major source of income and employment for many.
You look so fashionable, what are your fashion secrets?
I don't have any. I am a very natural person, I am wearing make-up today because we have an award ceremony. I don't wear make-up, I don't have a fashion routine like most women, even on set I only apply my lip gloss and I am ready to shoot. I am just a natural person.
How do you start your day?
I start my day by praying, doing my exercise, watching movies and later writing my scripts. I hardly go out so that is why I stay home most of the time when I am not working on set.
What drives you?
I cannot actually define myself, I am just there, and only those who know me will be able to describe me better.
What is the weirdest thing about you that is not known to the rest of us?
(Laughs) I don't want to talk about that because it is my secret. If I tell you then I am finished, so I will just keep it to myself.
Have you ever thought about being on the international scene, maybe Hollywood?
Yes, I have, and I know I am going to get there.
What have you put in place to ensure that you get there?
I know where I am coming from and we work very hard. Maybe one day, international moviemakers will come down to Africa looking for collaborations with African producers, maybe the lights will shine on us then.