'RAPE EXPERIENCE TRAUMATIC, CAN'T GET IT OUT OF MY HEAD'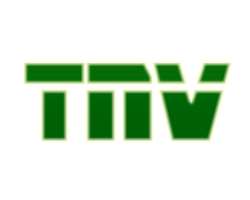 From left; Tywo and Kenny
The duo of Tywo and Kenny Isaac - Akintoye hail from Ibadan, Oyo State, but were born in Osun State. Known as Twin-X, they open up to RMT in a studio at Ikeja where they were working on their next album.
How were you guys able to get your break?
Big Bamo helped us out with "Mother Mi". We were introduced to him by Maintain. Both Olu and Tolu have been our friends way back 2000.
Who composes your songs?
100 percent by us
You don't buy songs?
We don't see anything wrong in buying songs, but we don't think it's the right time for us to be doing that.
When will it be the right time?
Anytime. It will just have to be
And how do you get inspirations for your compositions?
It depends on what is going on around us. For me (Tywo), its easy to compose when I get so lonely. Same thing when am on a journey, with another person driving though.
Kehinde: I get inspired when doing my thing in the toilet. The accoustic surrounding gets my head tingling. That's why I always stay very long in the toilet.
What's the biggest show you guys have partaken in?
That's the Peugeot 607 unveiling in Kaduna and the Star Mega Jam in Jos where we performed with Jah Rule.
How were you able to sell your type of music, reggae, to Nigerians?
We put soul in it. Growing up together helped a lot as we did things together. We are original and we blend naturally. Also, we rehearse a lot and deliver our songs in Nigerian languages.
How did it start?
We started out singing in our church, The Anglican Church in Iwo Road, We were influenced by the likes of Bob Marley, Ebenezer Obey, Fela Kuti, Jean Wyclef, among others. The result was what we put out in "Twinax", epecially the number, "Mother Mi," which became one of the greatest evergreen Nigerian songs. The song made our names synonymous with motherhood.It also got us several award nominations,including the "Best Upcoming Act"at the ERA Awards in 2001.
Why music?
Well, its the only thing that we do easily.With our experience, it became a part of us, music that is. Both of us didn't want to take it as a career, but it eventually happened.
With your parent's blessing?
It was Bamo's interceding that humbled our mother. He politely, and professionaly convinced her that it would pay off if we tried music.She paid our studio fees, N35,000, plus pocketmoney. We eventually set up a 15-man band and was able to break into Ghana, South Africa and Benin Republic.
How long did it take to grow your locks?
That was after "Mother Mi". It's a fashion statement and a trademark of sort. We do anything we like with it.
Can you cut it for money?
We'll cut it for a million each. If we still like the style, we can always re-lock it.
Is it true you are working on a project with Snoop Dogg?
Please,let's not talk about that for now.
Why?
For security reasons.
Could it be that you guys are name droppers?
No we are not. OK, let's just say we are still on it. We were in United States recently for the recording, it went well.
How would you describe Snoop Dogg?
Very sharp and witty fella. He took several pictures with us. He said he had never worked with a twin before.
When will the work be relased?
That's left for Snoop to decide.
What project are you guys working on now?
"Home and Away", that's the title. We ceased the opportunity to do part of the project in the US and have completed the rest in Nigeria. In fact, we should have released the albom late last month but for logistics. We should be out before the end of this month.
You guys are so identical. Do your girlfriends have difficulties identifying you?
No, they don't. With time, you also will able to identify us easily. Our girls have spent time with us to note that I have a bigger face while Kenny has a bigger nose.
Has either of you mistakenly done the other's girlfriend?
Again, no. Sincerely, it has never happened before. We are in serious relationship with our girls, a lot is at stake that we don't have time for frivolties.
Educational background.
Tywo: I earned a ND in Public Administrator Ibadan Poly in 1998, then, a B.Sc in Economic from the University of Ado Ekiti in 2004. It was the most tasking period of my life as Ado was too far. I missed Kenny a lot then, though we travelled a lot to see each other in school.
Kenny: I studied Lab Technology at the Polytechnic, Offa , then proceeded to LASU to study Computer Science in 1999.
Most terrible experience.
Kenny: That was when I was raped by two girls in Ibadan. I had gone to visit Taiwo in school when the girls jumped me.
And what did you do?
I wasn't beefy then, the girls easily over-powered me.
Did you enjoy it.
Nobody enjoys raping, the trauma doesn't go away.
And you, Tywo, any such story.
No oh. But then, girls were not attracted to me because of my K-leg, and because I wa too nice. I was never seen with a babe all through my higher institution days.