NHIS SET TO SANCTION DEFAULTERS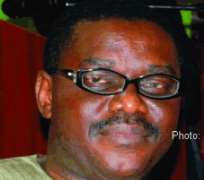 The Zonal Co-ordinator, South-South, National Health Insurance Scheme (NHIS), Mr. Nasiru Ikharo, has said that any health care provider who does not follow the operational guidelines of the scheme would be sanctioned.
He explained that a situation where a health care provider under-prescribed drugs for an enrollee based on the N550 per head paid on their behalf by NHIS, would no longer be tolerated
Mr. Ikharo announced this in Asaba, Delta State at a forum for federal employees, organised by the NHIS.
The Zonal Co-ordinator noted that about 8,000 Health Care Facilities across the country have been accredited by the NHIS, while 61 Health Maintenance Organisations are running the scheme.
He further announced that come January 2011, NHIS management would embark on Community Health Insurance Scheme in 12 states, adding that the programme is targeted at inhabitants of the local government areas of each state.
The Enrollee Forum which featured questions and answers session, was aimed at having an overview of the achievements of the scheme, its upcoming programmes and their benefits as well as challenges faced by enrollees in the state. Some of the complaints by the enrollees include; lack of enrollees identity cards, under-prescription of drugs in hospitals by health officials , health maintainance agencies not being available to register enrollees and the issue of no identity cards for registered babies. To some of these questions and complaints, the co-ordinator said the scheme is already sanctioning defaulters.
According to him, health care providers can receive the sanctions by being delisted as well as litigations from courts. Mr. Ikharo, however, stressed that the Nigeria Labour Congress (NLC) in collaboration with NHIS management board have exclusive health cases which are not covered by the scheme. He disclosed that such cases include transplant and cosmetic surgery, infertility management, Maxillo facial surgeries as well as dentures and in-plants.
Mr. Ikharo added that an Information Technology( IT)platform in conjunction with stakeholders would soon spring up in the country.