WE ARE SUFFERING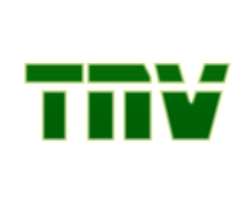 Renowned music producer, Idowu Ogumade a.k.a. ID Cabassa, speaks about the Nigerian music industry, his career and future plans
Q: ID Cabassa, when did you really start music production?
A: I have been in the trade for a very long time but professionally, the journey started in 1999. That was a year after I left the university and decided to go into it as a professional.
Q: Can you remember the favourite songs and artistes you have produced?
A: I produced Lord of Ajasa's Ota Ya Make Dem Talk, the collabo between 9ice and Tu Shotz. I produced 9ice's Little Money, Gongo Aso and Ganja Man. I also produced Ruggedman's Ruggedy Baba, Faze's Kpo Kpo Di Kpo and several others on his album. I did a song in Plantashun Boyz's Plan B album and currently, I am working on Shank and Akon. Also, Banky W and Tony Tetuila are working with me.
Q: What has been your experience so far?
A: It has been rewarding and interesting. Let us just thank God, at least, the inspiraction is still flowing.
Q: Since you started professionaly, what experiences have you garnered by working with Nigerian artistes?
A: I have learnt a lot because I learn each day and that is why I get better every day. The most important thing that has really touched me about Nigerian artistes is that they are talented. However, the negative side of it is that when they know that money is coming out of one angle in Ngieria, they will flood the area. When Yahoo-yahoo was reigning, everybody wanted to go into it. Now, it is music and everybody is joining the bandwagon including those that don't have potentials. That makes it difficult to know the good ones from the bad.
One of the funny lessons I have learnt is that the talented ones among them are not always rich, while the less talented are those making the money and can afford to pay for studio sessions.
Q: You talked about less talented artistes joining the industry because it is money-spinning, when such people join the bandwagon and choose to work with you, do you welcome them?
A: Well, I won't say I don't work with them. I do, but that was sometime ago. Right now, I choose to work with talented artistes, even if he is not yet known. It is only people that are close to me that can tell you that I prefer working with unknown artistes. If the person has the potential and cannot even write songs, I will write for him, provided he has a very good song to record. But if the potential is not there and the person has even paid, I will refund the money. This is because I have been building my name over the years and cannot compromise it for monetary reasons. I have my integrity to protect.
Q: How do you rate hip-hop music in Nigeria?
A: Hip-hop music in Nigeria is growing although music generally in Nigeria does not have a structure. So, I won't tell you we have a music industry, but hip-hop as a brand, is fast improving. Right now in Africa, I doubt if there is any country that can do hip-hop the way we do it here. Funny enough, we have been able to fuse hip-hop with our local music, fuji, juju, Afrobeat and the rest. Nigeria has stamped her feet on the world map of hip-hop music.
Q: You said music does not have a structure in Nigeria, what do you mean?
A: What I mean is that there is no music industry in Nigeria. Personally, I don't think there is a music industry. I am a graduate of Economics and through study, I understand that to start any industry, there must be a structure. Structures start from a forum where people meet to deliberate on the industry. There should be a guild of producers or stuff like that. Producers don't get well paid and there is no proper regulation guiding music structure in Nigeria. We only have talented artistes and our so-called industry is not moving.
Q: Formerly in Nigeria, hip-hop music used to be an underrated brand, but now it has become a major brand, what is responsible for its current status?
A: In life, I think the only business that can be done from the top is digging a grave, but other businesses rise from below to the top. I'm saying this because the artistes have worked hard enough. What has really helped us in this industry is that the artistes portray themselves as true Nigerians, either through their lyrics or local intonations.
Q: Do you think the older generation is being marginalised in the hip-hop age?
A: I think the old folks are beginning to fall in love with those songs. There are grandfathers and grandmothers that can sing Gongo Aso from the beginning to the end. The lyrics cut across all ages—the old and the young.
Q: How do you assess the future of hip-hop music in Nigeria?
A: The future depends on us. It starts from now and how we intend to make it grow. The world will soon come down to Nigeria to learn the way they are now doing for afrobeat. Personally, the future is to make a brand of hip-hop that even the people in US and UK will like to come to learn from us.
Q: Is an average Nigerian artiste talented?
A: I won't say they are talented but they have the potential. Talent is in-built but potential can be built. It is like the case of football. In Europe, they teach them how to play football, but here in Nigeria, they abound on the streets. So, they are naturally talented footballers. An everage Nigerian artiste has potential and some have the real talent.
Q: Do you have any regret dumping banking for music?
A: My only regret is that I am not making money. Financially, hip-hop has not really helped. My name opens doors but I am not too rich. I have more responsibilities because I cannot continue to live as a bachelor.
—Bayo Adetu