LITERARY CELEBS PICK BEST BOOKS OF THE YEAR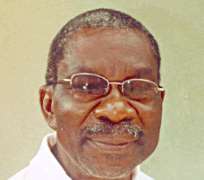 What books impressed our literary celebs most this year? Which books will they recommend as Xmas and New Year gifts? What are they reading at the moment? Let's hear them:
Professor Femi Osofisan
I am reading Swamp Full of Dollars by Peel at the moment. For Xmas and New Year holidays, I will recommend Wizard of the Crow by Ngugi wa Thiong'o. The books, which I read that impressed me most this year, include Feminism and Theatre by Sue-Ellen Case and Little Drops by Ahmed Yerima.
Professor Ahmed Yerima
At the moment, I am reading Ten Plays by Europides, as well as Le Carre's Our Kind of Traitor. For the holidays, I will recommend my own Okinba Laokun (Femi Osofisan's) Pirates. One of the books I enjoyed reading in 2010 was Helon Habila's Measuring Time.
Professor Kalu Uka
At the moment I am reading a novel by Adinya. All the books I read this year that were sent to the NLNG Literature Prize for us to judge, including Cemetery Road by Esiaba Irobi the other works on the shortlist. I was also so impressed with 12 other quality works that couldn't make it. For the holidays, I will recommend you read Charry Ada Onwu's My Kola Nut.
Hon. Wale Okediran
I have just finished reading Lola Soneyin's Baba Seyi and His Wife and am reading Biyi Badele's Burma Boy. For the holidays, I will recommend Bird by Bird by Anne Lamont, my own novel, Tenant of the House, and Tricia Adaobi Nwaubani's I do not come to you by Chance.