NFF QUERIES NPL OVER LEAGUE SPONSORSHIP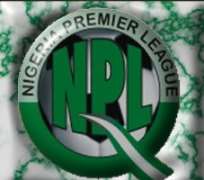 The Nigeria Football Federation (NFF) has expressed utter displeasure over the failure by the Nigeria Premier League (NPL) board to carry the Federation along in its recent sponsorship bid.
On Thursday, the NPL announced that it had sealed a sponsorship deal with telecommunications giant, MTN, worth the sum of N2.65billion for over four years period.
However, in a statement on Friday, the NFF, the supreme authority in all matters relating to football in the country, described as 'unacceptable' the decision by the NPL board to go contrary to the standard norms and protocols such an issue demanded, insisting that the Federation could have made some input in the matter.
The NFF also observed that owing to the unresolved leadership issues at the NPL, on which the Federation is expected to make a pronouncement soon, it would have been advisable for the NPL to defer matters involving long-term sponsorship relationships/agreements/deals with third parties concerning the league until NFF's decision on the leadership question is made.
The Federation went ahead to express strong reservations about the announcement of a long-term relationship with a corporate body by a leadership that still has issues around its neck, saying propriety has been sacrificed in this case.