MI2 Album Launch Abuja… Review… Pictures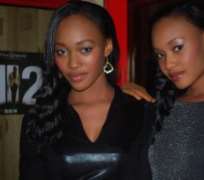 On December 10th, 2010, Mr. Incredible, took his MI2 album launch event to Abuja, and Jaguda.com was there to cover the event. The event lived up to its hype and much more.
The show was obviously set to be and epic event. MI performed each song on the album, "Chapter" by "Chapter", Scene by Scene in the form of a movie, MI2. Each scene retold the stories behind each track, and the audience was given a nice and intriguing show. The high point though was when he performed Wild Wild West, a song that touches on the issues arising from the Jos crisis over the past couple of years (more especially earlier this year). Mr. Abaga got so furious that he reached a point of insulting the government while performing, and kept the crowd sober for about 5 mins.
A favorite among the ladies, the performance with Waje for One Naira got the girls extremely excited as most of them sang along. Other artists that shared the stage with him included Praise, Loose Kaynon, Brymo, Jesse and of course IcePrince. The Chocolate city management was fully represented with Audu visibly present on the scene. Pheroshuz was also in the building.
MI, a solid performer kept the crowd involed by picking people from the crowd to join in the perfomance on stage and in some cases act out scenes from the album.
In classic MI form he closed the show like he closes the album, with his tune "imperfect me" where he called on friends to get on stage and criticize him. Shortly after the wrap of his MI2 movie showing he performed Oleku with Brymo and the party began.
All in all it was a very entertaining show with lots of high moments of fun, and sober moments of reflection. Classic MI… He rarely disappoints, and he made this event the biggest of its kind in Abuja, this year.