XMAS SILHOUETTE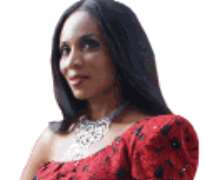 Xmas just got better, most of us may have finished shopping and most may still be busy shopping or ran out of all fashion options, here's a collection that is sure to take your breathe away!
Kiki Couture recently launched its appropriately termed 'Harmattan Collection' in Lagos. From full length gowns to more casual wears. Kiki's pieces have clean, classic lines incorporated in bright colours which in turn result to modern, wearable yet noteworthy that are sure to make any fashionista gasp for breath.
'We have distinctive details on all our designs and every piece is treated like a work of art .Our outfit is produced with a wide range of clients in mind irrespective of age, body size, economic or social status' explained the designer, Mrs. Kate Ifenkili Nnoruka.