PLAN TO MAKE MPS NEC MEMBERS A PDP IDEA – EZE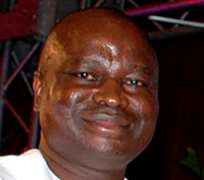 Sen. Ayogu Eze
The move by members of the National Assembly to become members of National Executive Committees (NECs) of political parties emanated from the Dr. Okwesilieze Nwodo led National Working Committee (NWC) of the Peoples Democratic Party (PDP), Chairman Senate Committee on Information and Media Senator Ayogu Eze (PDP, Enugu North) told Daily Trust on phone yesterday night.
Eze's revelation is coming just as the Peoples Democratic Party (PDP) holds its National Executive Council (NEC) meeting today.
He said the move to provide for lawmakers NEC membership in the Electoral Act was originated by PDP leadership.
He said, 'I am not aware of the Presidency being part of it but the bill originated from the PDP and we met with the leadership at some point during the consideration of the bill.'
Asked if he is aware of the Presidency's input in the bid to enlarge the PDP NEC to whittle down influence wielded by state governors, Eze said 'I am not aware of that.'
The National Publicity Secretary of the ruling Peoples Democratic Party (PDP), Professor Rufai Ahmed Alkali, yesterday said that Nigerians should wait for the outcome of today's meeting of the National Executive Committee (NEC) to ascertain the authenticity of the purported report that the Presidency and the party's national leadership were behind the National Assembly's move to become automatic political parties' NEC membership.
Speaking with Daily Trust last night, Professor Alkali said: 'I am not going to comment on that until the end of the NEC meeting. I don't want to be speculative.'
Meanwhile, at today's NEC meeting, the PDP is expected to fix dates for the political battle between incumbent President Goodluck Jonathan and former Vice President Atiku Abubakar.
The Dr Okwesilieze Nwodo-led National Working Committee (NWC) of the PDP met yesterday to discuss the seemingly supremacy battle between the party's governors and members of the National Assembly.
PDP governors met on Sunday night to condemn the action of the National Assembly members who engineered a new provision in the Electoral Act which will make federal lawmakers automatic members of political parties' NEC.
The move will give the lawmakers more political power over the governors.