KOPYKAT ENTERTAINMENT UNVEILS BIG MA, WINNER OF JAY SEARCH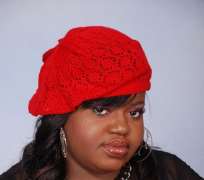 Jaiye Aboderin will always remain young, enterprising, full of life and ideas and a strong contributor to the entertainment industry like we used to know him before his death on December 3rd, 2004. His family members have ensured these memories of him remain fresh as they immortalize him with 'JAY SEARCH'.
JAY SEARCH is a talent show put together to immortalize Jaiye Aboderin by his family members. Its first edition was held last year, December 3rd, 2009, exactly 5yrs after Jay's passing. The winner of the show emerged after two rigorous and demanding auditions. Six finalists emerged from the auditions and BigMa emerged overall winner.
The sensational singer BigMa whose name has began to gain grounds in the Nigerian entertainment industry, as the winner of Jay Search 2009 went home with a cash prize of N150, 000, a record deal with Kopykats Entertainment which include; an opportunity to release one audio single, a music video, do a photo shoot and be properly packaged in readiness for the industry all courtesy of Jay Search.
BigMa , signed on to KopyKats record label has reaped the dividends of JAY SEARCH as she has gone ahead to record her song and shoot a video.
Speaking on the talent show Wunmi Obe said 'the Motive behind Jay Search was to immortalize our late brother Jaiye by doing one of the things he did best in his lifetime - supporting the young up and coming talents and helping them to realize their dream of stardom'.
Jay Search which has no sponsor till date is been financed by Jaiye Aboderin's siblings and KopyKats Entertainment.
Jay Search slotted to take place bi-annually, has already rolled out plans for 2011 edition. It is hoped that with adequate sponsorship many more youths will be able to realize their dream, expose their talent and attain stardom via the Jay Search platform.