D'BANJ, OTHERS PROTEST ROBBERY ATTACKS IN LAGOS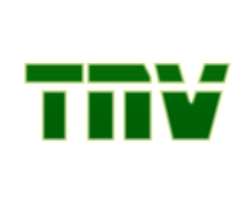 D'banj, Oge, others protesting armed robbery operations in Lagos.
Popular music star, D'Banj, and several other artistes, yesterday, stormed the Lagos State Police Command headquarters, to protest the upsurge in armed robbery attacks in the state.
The artists, carrying placards and chanting solidarity songs, also visited the state House of Assembly to submit a protest letter to the Speaker, Mr. Adeyemi Ikuforiji.
They moved to Governor Babatunde Fashola's office but were unable to speak with him.
The artists told the state Commissioner of Police, Mr. Muhammed Abubakar, that armed robbery attacks and killings in the state have reached an alarming rate and must be curtailed.
The protesting artistes, which included Princess, Tee A, D'Banj, Ego, DJ Teel, Yinka Oyedeji, Dekunle Fuji and Animashaun, said some of their members have been shot while others have been killed.
In a protest letter titled Save Our Souls, the popular artistes said they were also protesting against the gruesome murder of Mrs. Adeyinka James, wife of Mr. Kingsley James, a staff of Digiprints, a printing and signage company.
His wife, it was gathered, was shot dead by armed robbers in front of Big Treat, Omole Junction, Ogba two Sundays ago.
Her seven-year-old daughter was also shot in the neck and is still battling for her life at Paddington Hospital, Victoria Island.
The letter read: "They've robbed so many of us. They've shot one of us. They've killed one of us. One of our babies is still in the hospital, battling for her life after sustaining gunshot injuries.
"We are afraid for our lives; Lagos has become unsafe as most robbers now operate in broad daylight, with the bandits escaping, leaving innocent residents weeping, bleeding and oftentimes, dying.
"We want the government, the police and the entire people of Lagos State to take this as an S.O.S."
Responding, the Commissioner of Police said the state is safer than it was before he took over.
He said he was also losing men but was doing everything within his reach to curb armed robbery in the state.
He added that although he has enough man power and ammunition, there was a deficit in terms of patrol vehicles.
Governor Fashola's government had donated 220 patrol vehicles to the police but the CPS said it was not enough.
Abubakar said popular artistes must be concerned about their safety and take adequate steps to protect themselves.
In his response, the Speaker of the Lagos State House of Assembly said they are determined to fight crime in the state.
He reiterated the call for a state police and asked for more policemen to be deployed to Lagos State.