BEAUTY QUEEN FIGHTS PAGEANT ORGANISER OVER ENTITLEMENTS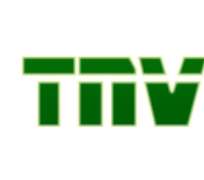 In what many have dubbed Galaxy of Scandals, the stage is now set for a show down between the organisers of the Miss Galaxy Beauty Pageant and its current queen, Miss Sandra Iwu, over unpaid entitlements and other rights.
A visibly angry Sandra who stormed our office following our publication that the 2008 edition of the event was on its way, told us that, " there is no way the event will hold unless the organiser pays me all my entitlements." So what went wrong? The Imo State born queen spilled a can of worms as she never did before.
Your were crowned Miss Galaxy 2007?
Yes, on May 25th 2007.
How many of you took part in the pageant?
We were 16 in number from Nigeria and 15 contestants from Ghana.
Where did it take place and who were the organisers?
It happened at the Civic Centre, Ozurumba Mbadiwe Street, Lagos Island and it was put together by Princess Jennifer Adaeze Moneke, owner of the Miss Galaxy International franchise. She got the franchise to organize the event in West Africa.
And who granted her the franchise?
From the United States of America, according to her.
Do you know the name of her company?
Legacy Jen International.
As queen, what was supposed to be given to you?
In the flyer which I saw... what attracted me to pick up the form, they said that they were going to give the queen a Toyota Corolla, initially, N500, 000 cash prize, a modeling contract for one year in America and gift items worth N100, 000. The runners up would go with N250, 000 and N50, 000 worth of gift items.
Were you also to earn a monthly salary?
According to them, they said apart from N500, 000 prize money, I would be placed on a monthly salary of N50, 000. But when the salary didn't come after several months, I complained. Instead of keeping their promise, the said salary was slashed down to N30, 000 and still nothing was given to me. And as I speak to you, I'm yet to receive a kobo from the organisers.
And what about the car?
The woman is using the car. She said the car is the company's and, that it can only serve me if I am on an official duty. Since I know that my official begins from my house I demanded to know if the driver would come pick me from home or I should trek to the office.
Her answer was, if I was ready to go on assignment, I should first come to the office in a hired cab and from there use the official.
On the few occasions that I visited the office in hired cabs, it was traumatic getting a refund and sometimes I never got a refund. Meanwhile, the woman will be busy using the car, going up and down saying she is promoting the pageant.
And to whom did you complain while this lasted?
At first I told my parents and they said I should be patient with her. My parents toed this line of action because they are God fearing people who don't like trouble.
But as time went on, I kept on saying to myself she would change, but she never did. I became agitated because anything I wanted to do I had to ask her permission. If I have to eat, to reload my phones and even discharge duties as queen she has to grant me permission.
You had a chaperon?
No. The marketing manager once brought a lady to manage me and just two weeks after she was employed the lady was fired.
Let's get back to the car issue. How long did you use the official car before it was taken away from you?
Moments after Dele Momodu handed the car keys and the particulars to me on the night of my coronation as queen, I took the car from the venue of the event to the hotel where we lodged. The next day I drove the car home.
I used the car on Saturday, Sunday and on Monday they asked me to come to the office with the car so that I could be assigned a driver. That never happened as the driver they allegedly got for me is driving the woman and not me.
And what is contained in the contract you signed?
Initially, there was no contract. So I had to ask them to draft a contract for me. After playing cat and mouse game with me, they reluctantly drafted one and in terms I was told the car could only be mine after I handed over to the new queen. I have no problem with the terms. My only worry is that the new car has been so badly damaged that it may no longer look appealing to me when my reign is over
And what about the salary?
I haven't gotten anything from her. Only last week, she addressed the media and lied to them that I have been paid all my entitlements to date.
How do you feel walking the streets instead of driving your car?
Well, It's a challenge that I never ever aimed to experience. But it's a task that I must face and I thank God . .
What are the challenges?
As a queen, it's very embarrassing when people confront you and ask, "You are a queen. Why do you go to school taking cabs? What happened to your car? When you work with straight minded people, you get good results.
But when you work with dirty-minded people, you will be tricked.
Before you became queen, you were a normal girl who would take a cab to school or ride on okada . . .
Of course. It's common knowledge everywhere in the world. Students take buses to school and I am a student in every word of it. So I take buses to school. But whenever I go for my modeling job, (I have been modeling for the past five years now), I hire a cab that takes me around.
You were riding in cabs long before you became a queen?
Yes.
Why did you go into the show apart from the attractive prizes?
I love pageantry a lot and this is not my first pageant. I started in 2004 when I took part in Miss Catwalk where I was adjudged the Best Stage Act. In 2005, I participated in the Miss Intercontinental, and I was the Model of the Year. I was supposed to represent Nigeria in South Korea, but couldn't because, the organising company couldn't raise the fund.
And in 2006, I took part in the Face of Exquisite Magazine pageant and emerged as the Miss. Photogenic. And when I got admitted to study at the Lagos State University (LASU), I took part in Miss LASU 2006 and won the contest.
And as the reigning Miss LASU, I contested for the MBGN 2007 crown, but lost to Munachi Abii. My consolation was that I made it to the top 10 bracket.
And because I was determined to be a real queen with an international exposure, I decided to try my luck at the Miss Galaxy pageant.
Weren't you supposed to travel abroad as part of the bargain?
Yes, to Florida, USA. The event was supposed to be in July last year, but due to the sluggishness of the company, I couldn't go.
Why did it take you and your parents this long to complain?
Everything in life has got its time and season. I guess this is the right time to do what I'm doing. That woman really deprived me of so many things. First, I was supposed to travel to Germany. I was issued the visa and a return ticket to be part of an event in Hamburg, Germany.
On her own ticket?
No, on mine. The event was a different thing all together. This was something I have been working at for ages- to become an international model. I lost the prize money worth 50,000 Euro and the car I was supposed to get from the event.
It was when this happened that I began to ask if this woman had any plan for me. First, I asked myself, ' what have I benefitted or gained for being a queen?'. Sometimes when I go out on occasions, I don't enjoy it. There is no car, no entitlements.
I buy my outfits, and as a matter of fact I'm saddled with responsibility of taking care of my make up too. Even when press men want to know if I'm being taken care off, I defend the organisation by mouthing only positive answers. But right inside me, I'm dying in silence.
And still the worse was still to come. I felt so hurt that I had to see one Mr. Akin Williams of the Excel Magazine who took me to Mr. Lexy Eyes.
And through Mr. Eyes, Princess Moneke and I were given visas to be part of the 2007 edition of the Nigerian Fashion Show billed for Paris. In her usual style, Princess Moneke told me she couldn't foot my bill and that I should go look for sponsors.
I tried to do so but the sponsors were asking for something I couldn't give. And the dream died. Since I didn't want to waste the visa, I ran to family members who bailed me out and this was long after the event had taken place.
But I got the rudest shock of my life when I learnt from Princess Moneke's brother that she travelled behind my back to Paris for the fashion show. Is there any word in the dictionary to describe such meanness?
In all of this, have you taken any legal action?
After threatening me over the phones, I decided to see Mr. Festus Keyamo. And on January 20, 2008, she was served with a notice from the Keyamo Chambers. I had to take the step because the woman had also insulted my sensibility by calling me names. I couldn't take it anymore.
So what's the situation now?
After she called, begging to be given time to remedy the situation, her lawyer now wrote to affirm the company's determination to make good all their promises. But just as we were looking through the letter, the same woman went to town to promote this year's edition of the event.
And to add salt to injury, she organised the media brief without telling me. She even went as far as denying me before journalists who sought to know my whereabouts, saying "I don't know where the queen is and what she is doing now."
You are determined to stop her from defrauding?
Definitely, God is my witness. I told her because you deprived me of my right; because you think I don't have money, God will deprive you of your own right, because you know what is mine and you refuse to give it to me.