"NOLLYWOOD MET ME ON THE SCENE" - RMD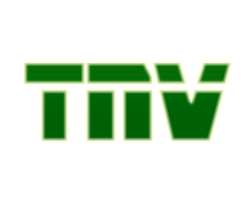 Richard Mofe-Damijo (RMD)
Richard Mofe-Damijo (RMD) is one of Nigeria's most recognizable faces; he's been in the spotlight for a long time. He reveals to us that his acting career started "straight out of youth service; Nollywood met me on the scene", he declares.
Even though he likes to play "well grounded characters" in his movies, RMD wears several hats: he's a playwright, poet, publisher, entrepreneur, and recently bagged a law degree from University of Lagos.
I tracked him down in Delta State, Nigeria, for a quick one-on-one (Q&A) session:
What he's up to now:
I work for the Delta State Government as Special Adviser to the Governor on Entertainment and Talent Development. I'm learning the sax.
Life in law school:
Law school was a challenge; eating humble pie and keeping your eyes on the price. I love rigorous intellectual exercise. I went to law school to expand my world.
Nollywood bans RMD?
I was not banned, I went to law school. Besides, its old story now. The marketers panicked and became clumsy and took some bad decisions. They went about recanting in a round-about fashion to save face.
Uniqueness and challenges facing Nollywood:
Nollywood tells its own stories and it does not conform to any known cinematic tradition. It's cheap. If the right steps are taken towards structuring all layers of production, it would become a global success and get into mainstream.
Nollywood Favorites:
Movie: "Out of Bounds" because I wrote and produced it.
Actor: Desmond Elliot.
Actresses: Joke Jacobs.
Key to success in Nollywood:
Money and professionalism, which would mean proper structure from writing to distribution. Advice to aspiring actors/actress: Know your craft. Read wide.
What he likes in movie scripts:
Stories with well grounded characters.
Best career advice ever received:
No small roles, only small actors.
How he prepares for movie roles:
I study, study, study…
Reaction to his kids following in footsteps:
I'll only guide. My second son in Canada is already making movies.