I WILL FLOOR TUFACE —OLU MAINTAIN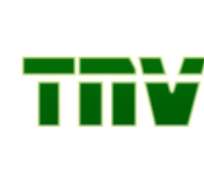 Yahoozee crooner, Olumide Edwards Adegbolu a.k.a. Olu Maintain, has vowed to
Olu Maintain outshine multi-platinum award winner, Tuface Idibia, who shares the same number of nominations with him, as they jostle for recognition at this year's edition of the Hip Hop World Awards (HHWA), coming up on 15 March, 2008.
The former member of the defunct Maintain, Tuface, D'banj and others, have been listed by organisers of the award for seven categories each including the Song of The Year.
In a chat with us at the Murtala Muhammed International Airport on his arrival from a trip to America and London, Mr. Olu, as he is fondly called, said although the seven categories he had nominations are highly competitive, he is optimistic of carting away most of the awards.
"Tuface, D'banj and the rest are equally talented and notable artistes, who had been celebrated before, but now, I am optimistic that those awards would be mine.
"God has never failed me and I know He won't do so this time around, just as it is everybody's prayer to come out successful in times like this. I see no reason why I won't receive more awards than Tuface and the rest during the awards. None of them is posing a threat to me as we are all talented," he said.