WHERE 'N' WHEN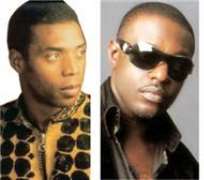 With the touted December 3 date right around, the drone on the streets is the much talked about and highly anticipated gospel music concert, The Experience. Convened and hosted by Pastor Paul Adefarasin, the show is an interdenominational gospel concert that features some of the best known musical talents of the time.
The event, which debuted in December 2006 with over 70,000 persons in attendance rapidly, gained momentum at its second outing with a quantum leap in attendance of well over 250,000 people! With last year's unprecedented crowd estimated at 500,000, The Experience has now become known as the largest musical concert in Africa.
The Experience, an event that lasts through the night kicks off at 7pm and runs till 6am the following morning a colossal 11 hours of uninterrupted prayer and live music.
At inception, The Experience was perceived as an opportunity for Nigerians to put aside tribe, tongue, class, creed, and come together to lift one voice and worship God. Amazingly the event has become much more than what the organisers could ever have imagined.
In four years it has become a global phenomenon, the world's largest gospel music concert and the largest musical event in Africa. The concert is seen as a bridge of reconciliation and a beacon of light and hope to the much afflicted and often maligned continent of Africa.
It showcases the immense potential of the great continent, its people and what can be achieved when in spite of adversity and diversity joins hands to work together for the common good.
This year's event will feature highly celebrated gospel artistes of global fame like Panam Percy Paul, Fred Hammond, Phil Driscoll, Judy Jacob, Don Moen, Papa San, Mary Mary, Mike Aremu, Sammy Okposo, Micah Stampley, Israel Houghton and Chevelle Franklyn.
Convener of the concert, Pastor Paul Adefarasin is an author, motivator and conference speaker. One of the most respected ministers in Nigeria, his weekly television programme, Something Is about to Happen, is broadcast into millions of homes across Africa and Europe.
The next day, December 4, publishers of Mode Men magazine have announced that they will be hosting their annual 'Men of the Year Awards' at The Oriental Hotel, Victoria Island, Lagos. Hosts of the event which the organisers say promises to be an outstanding outing, are Ben Ogbewi of MTN project fame and Mandy Brown-Ojugbana while the likes of J Martins, El Jazz and Ochuko of Project Fame will be on hand to thrill the guests at the awards.
According to the publisher of the magazine, Abubakar Tafawa-Balewa, the evening, the 3rd in its series, includes a champagne reception, dinner and exclusive VIP goodie bag put together courtesy the home of fine fragrances, Essenza, Cassabella, Deji Fisho Foundation and YK Occasions and Events.
In its previous editions, the award ceremony had recognised the efforts of eminent Nigerians such as erstwhile GMD of UBA, Tony Elumelu; foremost poet and Nobel Laureate, Wole Soyinka, Dr. Newton Jibunoh, Lagos State Governor Babatunde Fashola, Steve 'Yaw' Onu of Wazobia FM, Kenny Ogungbe and Dayo Adeneye, Kojo Williams, MI and a host of others.
Brands and personalities nominated for the various categories of this year's awards ceremony include Mike Adenuga, Sayyu Dantata, Governor Babatunde Fashola, Kenny and D1, Frank Edoho, Jim Iyke, Desmond Elliot, Majhid Michel, Mercedes, Wisemen, Polo, Essenza, Eyimofe Atake, Dare Art Alade, Paul Adefarasin, Bryan Okwara, Charles Ujomu, Stan Mokoro, Emmy Collins, Psquare, Wande Coal, Tu face, Julius Agwu, Gordons, Seyi Law, Barret Akpokabayen, Kelechi Amadi-Obi, Kwame Aderibigbe and Chika Nwobi. Throwing its weight behind the Young Entrepreneur category of the awards is MTN Prolink while Real Luxury is sponsoring the Luxury Brand category. also, Blackberry is sponsoring the 'Businessman of the Year', Genesis Cinemas is sponsoring 'Actor Of The year' and Casabella/Revlon are sponsoring the 'Woman of The Year Category'
According to Balewa, Ben Murray-Bruce is billed to receive a Life-time Achievement Award, while MTN Foundation will also receive an award for their contribution to lives of the 'common man'. AFRINEST will also receive an honorary award for their contribution in enlightening young men on finance management.
Presenters of awards will include Louise Priddy, JayJay Okocha, John Fashanu, Kate Henshaw-Nuttal, Jim Iyke and a host of other celebrities. The Mode Man of the Year Awards is put together to celebrate male achievers in the various fields of endeavour.
For party fanatics, the fourth edition of the Ikeja Allstarz Concert is set to rock Motherlan', situated at Opebi, Ikeja, Lagos. One of the few parties that take place on the Mainland, the annual allstarz event in Nigeria, Ikeja Allstarz, debuted in 2007.
The event will be holding its fourth Edition on the 3rd and 4th of December. Executives at 411 Entertainment, the brand that is also behind the annual Green White Green Carnival have promised that this year's edition will be a masterpiece while still retaining it's characteristics of Blue Carpet, music showcase, networking and Honours. Some entertainers that have been honoured, graced and performed in the previous editions of Ikeja Allstarz include: Femi Kuti, Dagrin of blessed memory, Yeni Kuti, Gbenga Adeyinka, Ashionye, Tajudeen Adepetu, Ill Bliss, Goldie, Kween, DJ Zeez, Majek Fashek, Bigiano, Klever Jay, General Pype, Mike Anyasodo (winner 2009 Project Fame), YQ, Komoblastic, Sliq, Koffi, Elajoe, among others.
The idea behind Ikeja Allstarz, organisers say, is to bring together upcoming and star acts together under one roof in the entertainment capital of Nigeria, Ikeja in celebration of Entertainment industry in the country through music and talent showcase, networking and to honour individuals who have contributed to the growth of the industry in the year it is been hosted.
Akpor Gbemre, the executive producer of the Hip Hop Concert, Ikeja Allstarz says the line up of talents and star acts billed for performance in this year's show will be the biggest so far and that Nigerians should expect mind blowing content from 411 Entertainment again this year. Last year's Ikeja Allstarz held at the New Afrika Shrine Ikeja and was sponsored by popular energy drink, Redbull.
The glitz and glamour will shine this weekend as Silverbird Galleria witnesses the premiere of the movie, Between Kings and Queens. Set for today, December 3, the movie is expected to hit cinemas nationwide immediately after.
Shot in the United States, Between Kings and Queens, features Jim Iyke as the only African actor amongst other foreign actors. Other stars featured in the award-winning picture include Nakia Burisse, Dajuan Johnson and Trenton Rostedt.
The movie tells the story of Kalu, a young prince from Africa who seeks to escape his royal duties by fleeing to America. His experience in the land of liberty quickly unravels as he finds himself working for a local deli and sleeping on his cousin, Nanna's couch.
Kalu soon crosses paths with the friend of a notorious drug lord in town; his journey takes him on a dangerous path. Enter Susan, a beautiful African-American woman who connects with Kalu as he becomes the target of the drug cartel and a pair of corrupt cops. On the run from both sides of the law, Kalu uses his creativity and stands by his ideals to overcome the challenges he faces in the land of liberty.
Writer and director of the movie, Joy Dickson says that it was inspired by her personal experiences. "The film explores varied themes such as identity, culture, and moral codes, as well as race relations between African-Americans and Africans. It was guided by Director of Photography Michael Morlan, a 2008 Oscar nominee, and features breakthrough performances by Dajuan Johnson, Nakia Burrise, and Nigerian superstar Jim Iyke."
On his experience while working on set, Nollywood bad boy, Jim Iyke said, that he saw it as a cultural exchange of some sorts. "I was basically the only African in the movie but you know the way thespians are, regardless of the colour. We think alike, we are one minded people, we are uniformed in our approach to things so in no time it was easy for me to blend in and work together to make things happen. It was easy to work and hang around with some really cool people.