SEGUN ARINZE – OPPOSITION DOES NOT SCARE ME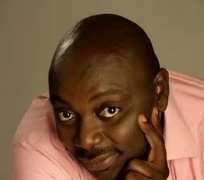 Segun Arinze has been in the Nigerian movie industry known as Nollywood for as long as one can remember. He was first into music, before he delved into acting, with his most popular character 'black arrow' that he played in 'Silent Night'. Segun has stayed on to become a phenomenon in Nollywood. He became the AGN president in an election which was thronged with controversies, but Segun was not moved by every effort of his opposition to thwart his tenure. He has gone on to execute projects and the launch of a 50million naira movie is one of the projects which is dear to Segun's heart as he shares with Akudo Abengowe……
What brought about your involvement in this movie project?
It was basically because as the AGN president, I'm interested in the growth of the industry. I'm particularly moved by that word waka pass as upcoming artistes are referred as, to give them a voice and platform to become stars, that's why I am involved in this project
Would it not in any way affect the already established actors?
You will agree with me that what producers keep doing is to recycle the already known faces, whilst allowing the upcoming talented actors to wallow with unfulfilled ambitions, but with what we are doing now, we are going to create new stars, it will be a breath of fresh air
How come you're involved in this movie project of such magnitude and the so called A-listers are not present, neither did they show their support for it?
My dear forget it, let's not dwell on it, if we do it will become an issue and I don't want it to be so
What major projects have you embarked on since you became AGN president?
Several of them, but first and foremost on my agenda was to revolutionize the industry, rebrand it and give it a face. Also to change the perceptions that people have about us, like when I joined acting we were regarded as never do wells and university drop outs. Meanwhile I am a trained theatre practitioner, but by letting people know that a lot of professionals are in Nollywood, it will give us the edge we need. I also supported and encouraged actors to produce their own movies as long as it will be professionally done and the standards would be acceptable and being a part of this movie project 'Campus Party' is another way of encouraging Nollywood