WHY I WENT INTO MUSIC--SHAN GEORGE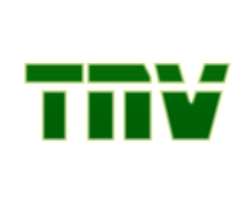 Nollywood actress, SHAN GEORGE
SHAN GEORGE has finally joined her colleagues like Omotola Jalade-Ekeinde, Genevieve Nnaji, Segun Arinze and others who have crossed-over to the music industry. She launched her debut album entitled Ikenkene two weeks ago. In this interview with us, she talks about her music and the Nigerian music industry
Q: Shan, a lot of your fans were surprised to see you singing. How did you pull iot through?
A: Well, they should not be surprised because I believe everybody has got music inside him or her, and I believe everybody has love for music. So it is just a matter of time and interest. I also believe that the movie and music industries complement each another. So, it is not as if I'm going far away from what I have already been doing. I just want my people to feel me, mostly the kids, because these songs are actually cocktail songs that my grandfather used to sing for us kids when I was very young. I felt that these songs are no longer there, these days. That is why I decided to put some modern beats into the songs in order to enhance the kids' enjoyment of the tunes. I think they've been enjoying it.
Q: So, basically you sing for kids?
A: Basically, there are some of the songs meant for little kids. My first fans are the kids. Every kid in my place now sings Ikenkene.
Q: I have listened to two tracks in the album and they were rendered in your native tongue. How do you intend to carry along kids who don't understand that language?
A: Well, funny enough, I must confess, while performing on stage, I saw most heads shaking, even those who don't understand the language. You don't even need to understand the language before you enjoy the music because it goes with the rhythm. Shakira played music with her native language and we all enjoyed it, Awilo Longomba and others did the same thing, so I don't think you must pick a certain dialect for your music to be appreciated. I see music as having a universal language.
Q: For the purpose of those who don't understand your language, what message are you passing across with the songs?
A: Every track has got a different message, but the general message, which is the album title, Ikenkene, is celebrate. Let's celebrate. There is too much stress, poverty… I mean we all know the problems Nigeria is facing as a country, so we should just take a little time off and celebrate.
Q: Despite the fame and achievements you've made in Nollywood, what is your mission in music?
A: To catch fun, and let everyone else come and catch fun with me. I came into music just to enjoy myself, and celebrate as I had said. The fact remains that I'm not into music to make the millions I haven't made before. Because if it is the millions, I already have it.
Q: So how far do you intend to go with your musical career?
A: I really don't know. I can't say. For my kind of person, when I'm doing something, as soon as I start it, I put in the best I have as a human being and leave the rest to God.
Q: Before now, what was your impression about the Nigerian music industry?
A: I think it is great. I remember a time when you hardly hear Nigerian songs at parties, but now, you can play Nigerian music from the beginning of a party to the end, even if it is an all night party.
Q: Now that you are part of the industry, what should we expect from you?
A: I have always been part of the industry. Don't forget that I produce movies and I do sound tracks for each of them. So, it has always been part of me.
Q: Tell us more about your album
A: It has seven tracks, all in my native dialect. I am under Hit Man label, and he is doing really great. You see, I'm a kind of person who likes working with people that want to grow. I don't know how to start from the top. Like my Pastor says, anything you start from the top is like a grave; it's like you are going under, so I like to start from the scratch so that we can grow together.
Q: Will music not affect your commitment to the movie industry?
A: Not really… I don't think so.