Assault On Journalist: Magistrate Indicted By Probe Panel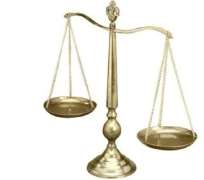 ABUJA, Nov 28, (THEWILL) - After a thorough investigation into allegations of unwarranted assault on journalists and subsequent hand-cuffing of a reporter by Chief Magistrate Zainab Bashir, the Judicial Service Committee's Sub-Committee of the Federal Capital Territory (FCT) has indicted the magistrate for bad behaviour. Chief Magistrate Zainab Bashir had on May 17, 2010 declared war against journalists and ordered a reporter with The Guardian Newspapers, Mr. Lemmy Ughegbe handcuffed by the police for daring to cover proceedings in her court with regards to the N7 Billion fraud case in Zenith Bank.
Her declaration of war was not unconnected with the claim that journalists had three years earlier blown her husband's sex affair with her housemaid out of proportion and wanted her pound of flesh. The assault on Ughegbe and his colleagues drew reactions from various bodies, including the National Human Rights Commission (NHRC), Action Congress and the Conference of Nigeria Political Parties (CNPP) as they called for the Magistrate's removal from the bench.
Irked by Bashir's "untoward, violent and unbecoming conduct" against free press and journalists in the performance of their constitutional duties," the Abuja Chapter of the Nigeria Union of Journalists (NUJ) lodged a formal petition against her. In the report of investigation of the committee signed by Secretary of the FCT JSC, Mrs. Ramatu Shehu, it discovered that Magistrate Bashir unethically appropriated the Zenith bank N7 Billion case to herself against established court procedure of having cases assigned to her by appropriate judicial authority. The report held "that the Chief Magistrate was also found to have flouted the conventional court procedure by unilaterally assigning as well as assuming jurisdiction in the said case."
The panel therefore cautioned the Chief Magistrate to stop such "misconduct and bad behaviour" or face severe punishment in future. The report stated "that accordingly, the Chief Magistrate is hereby cautioned that: henceforth, she should desist from such misconduct or bad behaviour, failure of which will attract stringent penalty against her."
JSC also stated that "she will not get her next promotion as will be due and it is deferred till further notice."
The committee said: "Her present posting to Kuje Chief Magistrate Court, is in order so as to remove her from high profile case area, and same has been endorsed by the committee."
But in a dramatic twist, the panel, which found that the magistrate assigned the high profile case to herself, found the Guardian reporter, whom Bashir ordered to be handcuffed liable of wrong doing because, according to it, he refused to leave the court room on her orders.
Reacting to this development, the NUJ Chairman, Jacob Edi said: "It is my respectful view that the committee is guilty of approbating and reprobating. Otherwise how can the same committee which found that the Magistrate was on illegal duty by unlawfully assigning the said Zenith bank fraud case to herself, still find the reporter guilty? "It is clear that she ordered journalists out of her court in breach of their constitutional rights to cover court proceedings so that her unlawful deed would not be exposed through their reports," Jacob Edi Abuja NUJ chairman stated.
"Even for a non lawyer, it is known that a magistrate court lacks jurisdiction to inquire into a N7 Billion fraud case and any report emanating from such an action would naturally raise eyebrows. That is what Magistrate Bashir sought to prevent by over stepping her powers.
"If she was on a lawful duty, she would not have had to attack journalists like she did on May 17, 2010 and I urge the judiciary authorities to put an end to such unbecoming action of all other magistrates and judicial officers who may be tempted to follow the path of Magistrate Bashir," the NUJ Chairman stated.