WHY AFROBEAT WON'T DIE – KOLA OGUNKOYA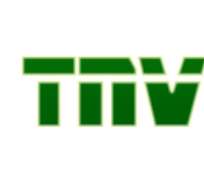 He left the shores of Nigeria in the late 1990s, but made a brief return to the country in 2000. His dramatic comeback then culminated in the release of a hit song, Fa mi ni rungbon.
Kola Ogunkoya, one of the fast rising Afrobeat singers was a disciple of the late Fela Anikulapo Kuti even when the latter was alive.
As young as he was then, Kola had the privilege of sharing the stage with the Afrobeat legend and other popular musicians such as Sir Victor Olaiya, King Sunny Ade, Dayo Kujore, Orlando Julius and Dele Abiodun.
Aside this, Ogunkoya who goes by the popular stage name, Gbedu Master cut his teeth in highlife afrobeat musical genres while performing at the quarterly Arts Stampede organised by the Committtee for Relevant Art (CORA). It was this rich profile of a rising star that Ogunkoya took to America about 12 years ago.
Having stayed in the US for sometime, the Gbedu crooner recently unveiled his sojourn abroad explaining how he copes with the American music industry, how acceptable his music is in America and how Afrobeat is still thriving despite Fela's death.
How I started
I started playing music as a young chorister. I felt then that music was my destiny. I started praising God in the church up till the time I took to highlife music. I'm particularly happy that I started that way because most great musicians today also started from the church. I am grateful to God for the level He has taken me.
Playing with top musicians
I learnt from the masters how to sing well and how to manage my life as an artiste. Although I never had the privilege of playing in Fela's Egypt 80 Band, he (Fela) always welcomed me during the jamming sessions at the Afrika shrine.
At that time, I already had a band and had started performing at Jazzville on Majaro Street, Yaba, as well as Jazz 38 on Awolowo Road, Ikoyi. There was a time when Abami Eda (Fela) and my band had a joint show during the Lekki Sunsplash in the late 1980s. That was the first time Baba (Fela) saw me perform, and he was happy. since then, he kept inviting me to his Afrika Shrine to perform.
From Fela and other top musicians, I learn't how to be original as a musician and when I travelled to America, nobody told me that I couldn't have succeeded as a musician if I didn't play my original African music-Afrobeat and highlife.
Why I moved to the United States
In fact, I did not realize I'd spent 12 years in America until recently when I realized I needed to play more of Afrobeat. I went to the United States to perform and it has been a fulfilling experience for me. I have been going places to perform and I'm proud to say I have received the I.R.A.W.M Awards for the Best African Entertainer of the year.
As an African musician in America, life has been challenging but it has not really been to rough for me. I keep on having shows and I've always received commendations from across the country.
Afrogbedu in America
My music is doing fine in America. It's popular in the clubs and public shows. But the truth is that Americans love their own music: pop, R&B and Hip-hop-than any other genre from Africa. So it's pretty difficult for African musicians to get noticed here. This is because Americans are more concerned about their youths and the kind of music they listen to on radio and TV. So it's hard to put Africans first in their TV or radio shows, rather they prefer their own music and place other forms of entertainment below it.
But for me, I usually organize shows during the Black History Month in February or perform during special concerts that are dedicated to Africa.
Memorable concerts
I cannot forget Lekki Sunsplash organised by Dele Adelegan and the Golden Tones organised by Benson and Hedges.
Afrobeat after Fela
Some of us who are disciples of Fela have been trying our best to promote Afrobeat music. It is true the late Fela Anikulapo Kuti was able to cut across all races through the music. But that was not just because of the sweetness of his rhythms or because he was the only one playing Afrobeat then. It was because Fela used his brand of Afrobeat to fight the political class in Nigeria and Africa.
His music usually causes alarm/commotion in government circles and many people from outside Africa wanted to know whether he was attacked or imprisoned for his music. In short, the world was always at alert whenever Fela had brushes with the authorities. He was a committed and fearless fighter for the masses. There have been other brilliant singers of Afrobeat such as Orlando Julius who comment on social issues and happenings in the nation.