FAYEMI IS GOV OF JUDICIARY NOT EKITI ELECTORATE – SEGUN ONI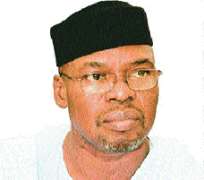 Segun Oni
Nigerians may not have heard the last about the Ekiti State gubernatorial Appeal Court judgment that gave victory to Dr. Kayode Fayemi of the Action Congress (AC) last month.
The ousted governor, Segun Oni and the Ekiti State chapter of the Peoples Democratic Party (PDP) may soon be knocking at the door of the National Judicial Council (NJC) for a close examination of the circumstances surrounding the Appeal Court verdict in Ilorin.
Party chiefs pointed out that it was the same Appeal Court in Ilorin that ordered a re-run election in some wards after two lower courts dismissed the complaints of Fayemi and the AC last year. They claim that it is either the electoral tribunal and the lower court were wrong or the Appeal Court may have other reasons to give victory to Fayemi.
To prove their point, they made reference to the public outcry in some national dailies by the Ekiti ACN two weeks before the judgment that some people were about to tamper with the judgment. The question is: how did the ACN leaders know the judgment to be delivered two or three weeks before it came?
Besides, how can the court annul the result of a whole local government in a democracy when it is obvious that it was the electoral stronghold of one of the two rival parties jostling for the governorship seat? They queried.
Chief Press Secretary to former Governor Oni, Mr. Wale Ojo Lanre told Saturday Sun, the party and his boss want the NJC to wade into the matter to ensure justice and fair play. He wandered how Nigerians can hail such an unfair judicial pronouncement as the best to happen to democracy in Nigeria.
Wale also berated Governor Fayemi and his style of governance. He concluded that Fayemi is simply not prepared for the job which explains why he keeps countering his comments so often.
To Oni's camp, Fayemi is the governor of the judiciary and not the Ekiti electorate.
Do you have anything to say about Fayemi's statement promising Ekiti free education?
I don't want to dwell much on the new government in Ekiti because to us governance is serious business. Anybody who is going to govern Ekiti or any state whatsoever should be able to be deep in thinking and be organised.
What I am saying is that Fayemi does not seem to be an organised person. I expect a governor of his stature to be able to first of all sit down when he assumed office take note, see what is on ground before making his comment. But I don't blame him because Action Congress is a party of propaganda. They thrive on propaganda. That is why he made pronouncements that lack merit or credibility. He said he would introduce free education, but throughout Segun Oni's tenure, there was free education.
To what extent was ex-Governor Oni's free education?
To the extent that everything was free.
Please be specific
In primary and secondary schools, nobody paid tuition. Oni went to the extent of stopping the payment by the Parent Teachers Associations (PTA). The only people that paid in Ekiti were those in government boarding schools - that is senior secondary school students who paid N10,000 per term. That money is for feeding. It amounts to an average of N100 a day.
All students were entitled to free books. No student took desks to school in Oni's days. We had desks and we had tables. When a child leaves Junior Secondary School he or she pays WAEC and NECO. We paid for JaAMB coaching for those who are prospective jambites. So, there is no aspect that is not free.
In the primary and junior secondary schools, Ekiti was the first to introduce free feeding. We fed students twice in a week with eggs and chocolate. No other state does it in South West.
What of the tertiary institutions?
When you talk of the tertiary institutions, we had what we call the scholarship scheme. On my laptop, I can show you the names, the town and schools of 2,033 students of Ekiti State that enjoyed scholarship. We had PhD students and we gave out the scholarship to students in and outside Nigeria. At the University of Ado Ekiti alone, we gave out more than 2,000 scholarships to students.
In Ekiti, we take education very serious and nobody can come now and bamboozle the people with free education. It means that the person is unprepared for the job.
What is your challenge to Governor Fayemi?
Anybody occupying the position of governor should refrain from talking on the spur of the moment. What I expected of him is to tell us that aspect that is not free and which he intends to make free. That is what he should have said instead of the blanket statement that he would make education free. He should stop deceiving Ekiti people. This is not the time for propaganda. The act of governance is serious business.
We are not going to embark on destructive opposition. We are going to be constructive. We tell them what to do if they are confused.
Fayemi also said he would probe the last 42 months of Oni's administration. Later, he said he was not witch hunting.
You reacted by saying that you will go to court if he refuses to probe Oni. What is the true position of the former governor?
On the day he was sworn in as governor, he said one thing and the following day he said another and swallowed his earlier statement. That shows that he was unprepared and you should not expect anything from him.
About probe, we are ready for probe. When he said he was not going to probe us, we said we are going to court to compel him. We are going to seek for mandamus to compel him to probe us. If he said he is not going to probe, let him go to the pages of newspaper and say so because he said he would probe on the pages of newspaper and he should tell the world the reason he is no longer going to probe.
Suppose he claims that it is you who insisted you should be probed?
He was the person that made noise about probe. So, we said we are ready if he wants to probe. If he doesn't want to probe, he should tell the world why he is not probing again. It is very simple.
The papers said that Ekiti PDP is asking the National Judicial Council to probe the judgment at the Appeal Court that brought in Fayemi as governor. Is it true?
I don't want to talk about the judiciary. The judgment has come. We are calling on the National Judicial Council (NJC) to institute a panel of juries to look into it. Something is happening in this country and it is unfair. Injustice is seen as justice. Imagine what happened in the court - cancelling the election of a local government of 36 towns and thereby disenfranchised them. Let me tell you, Ido Osi LGA where the court decided to annul has been a core supporter of PDP since 1999 elections. No party has ever won any election in Ido Osi except PDP.
Even when the Alliance for Democracy was in power during the reign of Adebayo, PDP had always won Ido Osi. All the elections since 1999 were won by the PDP. When their son was not contesting election, Ido Osi voted for PDP. In this last election, the court cancelled Ido Osi outright. Fayemi in his own village had 92 percent of the votes. What do you expect the governor to have in his village? It should be 100 percent.
What I am saying is that it is injustice. Because of propaganda, you can see all journalists and writers saying it is justice. It is not justice. It is justice acquired through the backdoor.
Even if they say something is wrong with Ido Osi, it should have been either a re-run or a re-trial of the case. You should have avoided a situation in which you disenfranchise a whole local government in a democracy.
This is unfair. It is injustice. We are saying it because of posterity. Very soon, Nigeria will realise that something is very wrong. Election should be an election, not court giving victory to those who lost at the polls. The ACN is in the habit of getting power through the courts and not through elections. It is unfair.
They claimed that it was rigged.
I told you that no other party has ever won Ido Osi except PDP.
So you mean that PDP stronghold was targeted for cancellation so that ACN can have the upper hand?
That is what happened. Our stronghold was targeted and they destroyed the place to have upper hand. Ask yourself, who is likely to destroy INEC secretariat in Ido Osi? Is it the man that is very strong or the man that is very weak? There was a court case that the ACN man was the one who set fire to Ido Osi INEC office. Nothing was done. Somebody claimed that he was the man they used to set fire on the secretariat. My brother, there is injustice in this case. Very soon, God will vindicate us.
It was alleged that Oni and his lieutenants left with many government vehicles.
I don't know about lieutenants but Oni has nothing that belongs to the government in his house. Not even a single car.
Let me tell you what happened. That day, we were not aware that kind of judgment would come. So, after the judgment, he called us together in his office and prayed for us. We then left for the chapel. After prayers in the chapel, all of us came to Lagos. After the convoy dropped us in Lagos, he directed them to go back immediately. So, the convoy of cars did not stay for five minutes. Oni has nothing that belongs to government. It is part of their propaganda.