THE DAY GENEVIEVE WEPT OVER N1,500 MOVIE ROLE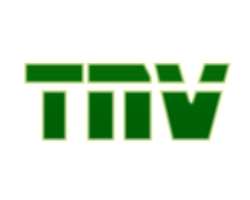 God's time, they say, is the best. Today Nollywood actress Genevieve Nnaji has made a name and carved a niche for herself in the movie industry but very few people, especially those who see her as a role model, know about the hurdles she scaled before becoming a star.
Apart from the embarrassments and disappointments she encountered at auditions, there was also a day Genevieve wept bitterly after being told she can no longer travel to Benin to shoot a movie. The part would have earned her just N1,500.
She was said to have begged Elvis Obaseki, who was the producer, to forget about paying her for the role, that all she wanted was to take part in the production.
Disclosing this to Nollywood Reel, Elvis said "do you know that in this industry, some nine years ago, I priced Genevieve Nnaji for N1,500? She was even begging that it is not the money, she just wanted to be part of the job. But then, I had to drop her when she already had her travel bag with her due to economic reasons.
"The simple question I asked myself then was this: 'Why should I take this extra girl to Benin when I can get some girls just like her over there? And she actually wept over this.
"But in July 2004, Genevieve returned $6,700 that she could not work. See the irony? That is a girl without even a degree. So in Nollywood, it is not all about ability, but getting the opportunity to express yourself," Elvis stated.
Emphasising the fact that opportunity is the hallmark of success, Elvis, who has been in Nollywood for the past 11 years, said: "Pretty Woman is Julia Roberts' first job and since then, she has become a force to reckon with. One man appeared in Pretty Woman, he made just one statement. 'This is CNN" and whenever that is aired on the station, he makes $200.
"In the film world, it is about opportunity not ability. Just allow the person express herself. Leonardo De Capri who acted in in Titanic is another example. He did just one movie and crossed from a Grade C actor to Grade A. That is opportunity," he stated.
Obaseki, who holds a degree in Engineering, and has been involved in events packaging for years told NollywoodReel that he will soon hit Nollywood with a bang.
"Nollywood is still my constituency. There is something I want to hit and as I do that, I will go back and produce a movie that people can sit down to watch without listening to any bad grammar or obscenity; a Nollywood story that is not an Enugu or Lagos script; Nollywood story that you will see continuity going right from the beginning to the end," Elvis added.