I've never been sexually harassed – Lilianne Amah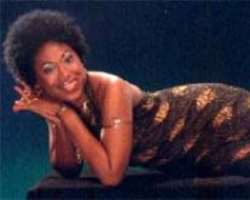 Popular actress, Lilianne Amah Aluko, has blamed some of her colleagues who sleep with producers to get roles in movies for indiscretion. Lilianne who believes that female artistes should not compromise their intergrity also urged them to be hard working and dedicated to their profession. A native of Idemili North Local government area of Anambra State, the actress explained how she quit the banking industry in 2005 in order to pursue her acting career.
Biography
I hail from Idemili North Local Government area of Anambra State. I grew up in Sierra Leone with my parents and I had my primary education at Freetown, St. Anthony's Nursery and Primary School. Thereafter, my family returned to Nigeria and I attended Federal Government College, Warri for my secondary education. I proceeded to the University of Lagos for my first and masters degrees in English Language respectively.
Coming into acting
While in secondary school, a day was usually set aside for cultural performances by all the different houses. I played an active role in drama for my house. Eventually, when I gained admission into Unilag, I did a couple of plays with Theatre 15 and after my graduation, I watched many home videos and made up my mind to go into acting although I was a banker then. In 1996, I read one of the newspapers that Richard Mofe Damijo was organising an audition for his film and it caught my attention. I knew him to be a good actor and I decided to attend the audition since the location was close to where I lived. I went for the audition and saw a lot of people there and at the end of the day, I got a role and since then God has always been by my side. I have since featured in various movies.
Movies acted
I have featured in so many movies including Out of Bounds, Untouchable, Fore fathers, Sweet Revenge, She-Devil, The Triangle, Hit and Run, Inheritance. The soap opera include: Rough Edges, Siberia, The Head of State, Husbands and Wives, Valley Between, Doctors Quarters among others.
Most challenging role
Each role comes with a different challenge. For example, Out of Bounds, put me under a serious pressure being the first movie I featured in. I worked with renowned artistes and it was very challenging. In other movies, I played roles totally different from who I am and I have try to take on new roles. For example, in Siberia, I played the role of an unfaithful wife where I tried to help my husband get some money and I had problems with my mother-in-law.
My in-laws in real life are very good and I don't have the experience of a quarrelsome mother-in-law, but in Siberia, I had to put myself in that character.
When I was in secondary school and when my parents visited me during the cultural day celebrations, they applauded me but when I went into professional acting, I didn't tell them until I had finished Out of Bounds. My father told me to concentrate on my job (banking) because acting was a diversion and I needed to be serious.
But later on, they watched Out of Bounds, they loved it and said that I shouldn't make acting a full time job because they usually read about scandals on artistes in the print media and they felt that it is not an industry for " serious people" . But I continued doing it and each film I acted in, I sent them a copy and they watched it. And when I decided to quit banking in 2005, they had realized that acting meant a lot to me and my father asked me if my husband was in agreement with it or not that it wouldn't be easy. And with the support of my husband, I was able to do it.
My regrets
I can say confidently that I have no regrets, quitting the banking industry for the entertainment industry. My bosses in the banking industry trained me because whatever I am today, to a large extent, I owe it to them. I have taken the discipline of the banking world. I gained a lot from banking. I don't regret going full time into acting in 1996, because then all the experiences I had gathered helped me.
New dawn
It is a production company that is into film and television production, documentaries, rental of equipment among others.
Acting as fun
The best thing about acting is to get paid. If I have other means of survival apart from acting, I probably would act for free.
Sex for roles
It has never happened to me. I hear it happens. I don't doubt the fact that it happens. Everywhere, there are similar stories. It's just like people who would want to get a job in the bank and somebody would tell them, you have to sleep with him before you get the job. I believe it happens but it has never happened to me.
In Out of Bounds by R.M.D, I went for an audition and left and when I went back to check the list for those who were selected, I saw my name on the notice board and that's how I got my role.
Up till today, I go for auditions although some people say that they don't go for auditions because they are popular artistes. I believe that things should be done professionally. Female artistes must make sure that they don't compromise no matter how long it takes.
Role Models
My role model is Joke Silvia. She is a talented and a core professional actress. She is a lady and a mother.