Nigerian Idol takes off!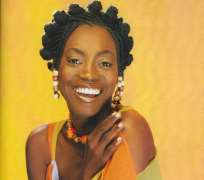 Three faces you will begin to see regularly on your TV screens when Nigerian Idol starts airing this Sunday November 21 are multi-talented entertainer, Yinka Davies; CEO of Chocolate City, Audu Maikori and American dancer and singer, Jeffery Daniel
These music enthusiasts tactically selected from different fields in the music industry will be responsible for judging and critiquing the performances of the contestants right from auditions to the show proper.
Apart from evaluating their performances they will also be advising them on how to make their act better.
For six weeks, the judges visited Enugu, Abuja, Calabar and Lagos looking for talents, taking up professionals, discarding the talentless and commending the exceptionally talented ones
Idol judges since inception have been known to give accurate and sometimes stinging appraisals on the performances of the contestants; creating intrigues and drama for home entertainment, while helping the talents be the best they can be
In most cases, the judges' evaluation of contestants' performances has tilted public opinion. Most Nigerians are familiar with Idol Judges like Simon Cowell, Paula Abdul, Ellen DeGeneres, Pete Waterman, Nicki Chapman and Neil "DR" Fox. Now get ready to meet Maikori, Daniel and Davies as Nigerian Idol goes on air from this weekend.
For the first time ever, Maikori, Daniel and Davies will take up positions as judges of Nigerian Idol and play their trusted role in commenting on the performances of this year's contestants while helping the
wannabes be the best they can be.